Experiencing the open road by highway is part of the very fabric of St. Louis – quite literally. The historic Route 66, one of America's first and most famous highways, winds through the city and outward. This, along with the region's claim to the first interstate highway project in 1956, provides visitors to St. Louis with a living history of modern American exploration by automobile.
Within two hours you can enjoy beautiful scenery at a local winery, experience American history in colonial towns, and go cave diving. Here are some of the best options for getting away for the day.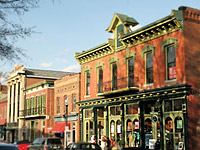 Historic St. Charles
A convenient day trip, Historic St. Charles is about 30 minutes from downtown St. Louis. Founded in 1769, it once was Missouri's first state capitol and is home to a quaint, revitalized main street featuring colonial architecture.
While there, don't miss the many period-style shopping outlets and dining options, as well as a tour of the Lewis & Clark Boathouse Museum. (The explorers departed from this site on their historic exploration of the western United States.)
Outdoor Adventures and Buried Treasures
With more than 6,000 caves, Missouri is also known as the "cave state." Experience the grandest cave in the state at Meramec Caverns, home to one of the largest and rarest cave formations in the world. Guided tours by trained rangers are conducted along safe, well-lighted pathways. Other nearby caves include Onondaga and Fisher Caves. For the more adventurous types and for true Missouri flavor, plan a canoe trip down one of Missouri's scenic rivers. Most St. Louisans head to the Meramec River or the Huzzah River.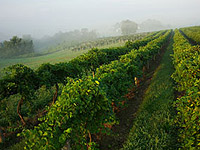 Missouri Wine Country
Whether you're a wine connoisseur or lover of the outdoors, a trip to Missouri wine country is well worth the drive. The option most St. Louisans choose is the picturesque enclave community of Augusta, a 45-minute drive from Downtown St. Louis. The winding roads and wooded hills provide a bucolic backdrop from which to approach the many wineries in this area. This area made American wine history in 1980 by becoming the first federally approved   American Viticultural Area   in the United States, eight months before the  Napa Valley AVA   in northern  California. Mount Pleasant and Chandler Hill Vineyards are the most popular wineries and offer great views from their patios. Further afield, other winery districts include the historic German town of Hermann and the French-influenced city of Sainte Genevieve. If you go, try the Norton, a varietal that produces the best results in Missouri, as well as a local port.
Illinois Attractions
A quick hop over the Mississippi River from downtown St. Louis is southern Illinois, where many unique attractions can be found within 1-1.5 hour drive. The closest and most impressive is Cahokia Mounds, an ancient Native American civilization which inhabited the region. In the Illinois state capital of Springfield, you can immerse yourself in President Lincoln's life and impact on America at the Abraham Lincoln Presidential Library.
Other Adventures
For a longer day trip, head north to Hannibal, Missouri, the historic hometown of Mark Twain, or visit the Missouri State Capital, Jefferson City. Considering a trip longer than a day? Consider heading to other nearby Midwestern cities, such as Chicago (4-5 hours), Kansas City (4 hours), Memphis (4.5 hours), or Nashville (6 hours).
Are you planning to explore St. Louis before or after the conference? If you've visited or live in or around the city, what else would you recommend? Let us know in the comments.
---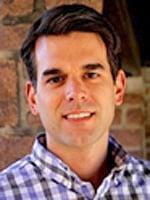 Ryan Saale is the Local Arrangements Committee (LAT) communications chair for NAFSA's 2013 Annual Conference & Expo. Ryan is a St. Louis native who spent time living, studying, and working abroad in Argentina, Chile, Mexico, and Spain, and recently completely his master's degree at Washington University in St. Louis. He began his career in international education in 2009 after working in corporate communications for five years, both in St. Louis and Santiago, Chile. Ryan is assistant director of international affairs at Fontbonne University where he is responsible for all international student recruitment and global outreach initiatives.