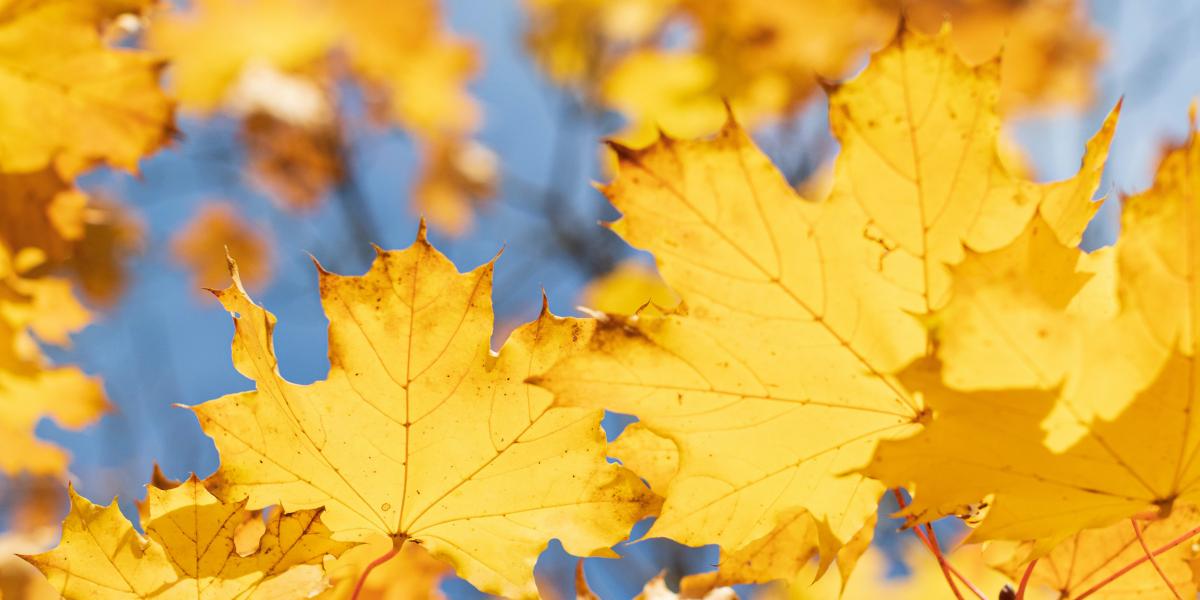 So much has changed from this time last year, when many of us celebrated Thanksgiving apart from family and friends—and at the NAFSA office, we're feeling especially grateful right now. In the spirit of Thanksgiving, we asked NAFSA staff members to share their favorite holiday foods and memories, and what they're feeling gratitude for at this time.
Happy Thanksgiving from all of us at the NAFSA office!
What are you grateful for right now?
As I reflect on the past year, I'm particularly grateful for my colleagues whose support and partnership carried me through the many months of pandemic, the virtual annual conference, and the return to the office. Throughout 2021, I found many kindred spirits among my colleagues, and I was incredibly fortunate to benefit from their wisdom, kindness, and good humor. We laughed and cried, and laughed together some more, and through it all became true partners and friends. I'm thankful that I can share my professional journey with those that I admire and respect.
—Kasia Batorski, Senior Director, Conference Program
Vaccines for kids aged 5 to 11!
—Allison Cash Spiro, Associate Director, Education Abroad Outreach and Regulatory Practice
This past year has been a whirlwind, but I'm grateful for how much it's taught me about myself. Both professionally and personally, I've learned that I'm fiercely resilient.
—Shaina Dorow, Program Manager, Conference Program
I'm grateful for concerts being back! It's exciting to see my favorite artists announcing upcoming tour dates. 😊
—Myra Engle, Program Manager, Education Abroad Services & Volunteer Engagement
I'm so grateful for our Trainer Corps community. They've collectively stepped up to every training challenge the association has faced over the past 2 years, and have risen to the challenges to ensure that NAFSA continues to provide critical learning and training opportunities for everyone in the field.
—Chad Goeden, Director, Programs and Training
I'm so grateful for my dog, Rocky. He's been my best friend and favorite coworker throughout the last year, and I don't know how I would've made it through the pandemic without him.
—Erin Heffernan, Program Manager, IEM-ISS Services
My brother and his family moved from New York to Richmond over the summer, so now I'm a 2-hour drive from my nieces! I'm grateful to be close to family all year long, but especially during the holidays.
—Elizabeth Hendley, Editor-in-Chief, International Educator
I'm grateful for family and friends who have sustained me through many transitions over the years. I'm also thankful to work alongside so many others that value the role of education and the impact it can have on individuals, communities, and societies around the world. Thank you to all who make "work" fun and strive to make a difference each and every day.
—Dale LaFleur, Senior Director, Academic Affairs & Internationalization
I'm thankful for opening borders and the opportunity for increased, safer travel. Whether visiting faraway family, being able to take a trip to unwind, or of course supporting international students and scholars, I think this is something we can all take a moment to appreciate in these times!
—Dara Liling, Senior Editor, Publishing Services
I'm grateful for the volunteer leaders I work with, from both the Academy and the Management Development Program. These folks have really gone above and beyond to make sure both programs were successful in the virtual space. It always amazes me that these leaders are able to give so much time to NAFSA while also maintaining their regular jobs and their personal lives!
—Lauren Newton, Associate Director, Professional Learning Services
This Thanksgiving, I'm grateful for NAFSAns and the technology that has enabled us to stay connected in challenging times. Our connections and collaborative work thrive and continue, even in the most trying of conditions. Between our offices and various work-from-home locations—hallways, kitchens, vehicles, and hotel lobbies to name a few!—we've found creative ways to connect, innovate, and move forward together, sharing positivity and encouragement along the way.  Wishing everyone a happy and restful Thanksgiving!
—Alena Palevitz, Associate Director, International Student and Scholar Services
I'm so grateful for the many communities in my life right now—family, chosen family, NAFSAns, neighbors, and many more! This time of year always makes me reflect on how we can support and show up for each other.
—Julia Ruane, Program Manager, Regional Affairs
I'm grateful for my family, friends, colleagues, and NAFSA friends across the globe.
—Shanna Saubert, Associate Director, Research and Scholarship
I'm grateful for my health, my job, and my family. With so much that has happened in the past two years, gratitude has been reinforced in my life.
—Ronnie Townsend, Event Technology Specialist
My family and I were home together for work and school for more than 18 months. While it had its share of challenges, I'm grateful for that "extra" time with my teenagers who likely would've been too busy with school and friends to have dinner with us every night. I'll miss that togetherness now that life is back to its normal hectic schedule of work, school, social time, and sports.
—Caroline Donovan White, Senior Director, Education Abroad Services & Volunteer Engagement
Tell us about your favorite Thanksgiving food.
I love making turkey "hash" with my dad a day or two after Thanksgiving. It's a really simple soup we make with the leftover turkey. I find it so comforting after all of the heavy foods on Thansgiving day.
—Meredith Bell, Editor, Digital Content
Thanksgiving is my least favorite holiday but I love mashed potatoes any time of year!
—Allison Cash Spiro
My aunt makes a killer chestnut stuffing that I always enjoy. I'm looking forward to seeing her again this year for our family Thanksgiving.
—Shaina Dorow
Every year for Thanksgiving I make a shoo-fly pie, which is a famous Pennsylvania Dutch treat made with molasses and a crumb topping that sinks down into the pie when baked to form a crumb top, a cake middle, and a gooey bottom. It reminds me of my Fosnocht immigrant ancestor who came to Pennsylvania in 1750 and all the generations in Pennsylvania since then. Here's Doug Madenford talking about the pie, called "Melassichriwwelboi" in the Pennsylvania Dutch (Pennsylvania German, Pennsylfaanisch Deitsch) language still spoken by many in Pennsylvania and elsewhere.
—David Fosnocht, Director, Immigration Practice Resources
Thanksgiving isn't Thanksgiving without cornbread dressing! I come from a long line of Georgians, and my grandmother's cornbread dressing with oysters is a special holiday treat.
—Elizabeth Hendley
My aunt makes this delicious spin on cranberries that includes peaches, pears, and oranges. I tried cooking it myself for the first time last year when we couldn't celebrate together, and I think it ended up tasting pretty good! This year, I'm going to introduce it to my in-laws' Thanksgiving table.
—Dara Liling
Because of COVID, my husband and I didn't travel home to South Carolina for Thanksgiving last year, and we won't travel this year either. While we miss spending the time with our families, we do not miss the turkey. We both agree that turkey is generally kind of bland and boring. Last year we made barbeque ribs and plan to do so again this year. They are infinitely better, and we've perfected our recipe! Ribs also pair well with all the traditional Thanksgiving sides.
—Lauren Newton
Mashed potatoes. My husband, Jeff, makes the best mashed potatoes in the world; his potatoes have lots of butter, lots of cream, and lots of garlic, but he will tell you that it is "lots of love" that make them so delicious. In our extended family, he is now the only person allowed to make potatoes for any major holiday.
—Caroline Donovan White
What's your favorite Thanksgiving tradition or memory?
It's not a tradition per se, but I love playing "I've Got Plenty to Be Thankful For" by Bing Crosby this time of year. It's old-timey, but so heartwarming! My favorite Thanksgiving memory is a little bittersweet because I was living in France and feeling pretty homesick at the time. I was teaching English classes to French highschoolers and prepared a presentation on Thanksgiving. I played them a few Thanksgiving-themed TV and movie clips, including the scene from the West Wing when President Bartlett discovers the Butterball hotline and calls in. The students thought the concept of a turkey hotline was pretty funny, and a vibrant discussion ensued!
—Meredith Bell
My favorite Thanksgiving tradition is making turkey sandwiches the day after Thanksgiving with all the leftovers from the day before.
—Myra Engle
In my family, before dinner starts, everyone has a slip of paper and a pen next to their plate, and we each write down a few things we're thankful for and place our slip in a jar. After dinner, we pass the jar and each person pulls a slip, reads it out loud, and has to guess who wrote it. It's always a nice moment for everyone to reflect on what they're thankful for.
—Erin Heffernan
One year when my sister was living in Russia, my entire family flew over to spend the week of Thanksgiving with her. I'll never forget picking up the most enormous turkey I've ever seen from someone she knew from the U.S. embassy (turkeys weren't easy to come by in Moscow), carrying it on the metro back to her flat, and thawing it in the bathtub—the only place large enough to hold it.
—Elizabeth Hendley
Years ago when I was an English teacher in Liuyang, China, I planned a special holiday lesson about Thanksgiving. USB drive in hand with my multimedia Powerpoint ready, the electricity went out shortly after I arrived in the classroom. Now the only tools left were a blackboard and chalk! However, what followed was one of the most fun and memorable classroom discussions! Despite there being 60 students in the room, we had a lively Q&A about Thanksgiving Day parades, side dishes like stuffing, and family traditions, as I drew the visuals, Pictionary/guessing game-style on the chalkboard. The hour flew by so quickly! While the foods are different, we reflected on the many similarities between Thanksgiving gatherings and family gatherings for Chinese holidays like Chinese New Year.
—Alena Palevitz
Thanksgiving 2020 jumps to mind—my aunt mailed everyone these ridiculous turkey-shaped hats, which we all wore on a Zoom call together (complete with a learning curve for using the mute button for certain family members). Who can forget their first pandemic Thanksgiving?!
—Julia Ruane
My favorite Thanksgiving memory was coming home one year for Thanksgiving and surprising my mom. My dad helped me keep the surprise a secret. She was ecstatic, and it was the best.
—Shanna Saubert