2016 Region I Conference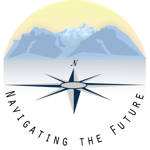 The Region I Conference was held in Anchorage, Alaska on October 10-14th, 2016 at the Hilton in downtown Anchorage.
Local Arrangements
First time to Anchorage or Alaska? There is so much to explore and experience! Check out this fantastic list of things to do in Anchorage and beyond. Take advantage of this amazing conference location and extend your trip a day or two. Contact our Local Arrangements Chair, Carol Holz with questions.
Explore what to do in Anchorage.

Registration Rates
Important dates:
Early bird registration deadline: September 17, 2016
Last day for online registration: October 3, 2016 (registrations after this date will be on-site in Anchorage)
| | | |
| --- | --- | --- |
| Full Conference Registration | Before September 18 | After September 18 |
| Member | $240 | $290 |
| Nonmember | $260 | $310 |
| Full-time student, retiree, Academy participants | $100 | $150 |
| Exhibitor member | $240 | $290 |
| Exhibitor nonmember | $260 | $310 |
| | | |
| --- | --- | --- |
| Daily Conference Registration | Before September 18 | After September 18 |
| Member | $160 | $190 |
| Nonmember | $220 | $250 |
| Full-time student, retiree, Academy participants | $100 | $150 |
| One day presenters representing a government agency | Free | Free |
Hotel Reservations and Room Rates
We are excited to welcome conference attendees to the Hilton Hotel in downtown Anchorage! To make a reservation, call 1-800-HILTONS and ask for the rate code for "NAFSA", or use this booking link to make a reservation in our block of rooms. Make a hotel reservation.
Room rates: $129/night or $144/night with taxes
We cannot organize roommate for our conference attendees, however, those looking to connect with someone to share their room can feel free to post on our Facebook page that they are looking for a roommate. Please note that NAFSA, NAFSA Region 1 or any of the conference organizers will not assume responsibility for any accommodation issues.
Please note that the cutoff date for our agreement with Hilton is September 16, 2016. After September 16, 2016, rooms may still be available, but the rate will go up to $229/night. We encourage you to book your rooms in advance of September 16, 2016!
Session Proposals
The conference session proposal period has closed. Thanks to everyone who submitted a proposal!
Conference Schedule
The Region I Conference Online Planner is now available!
Access the online planner and organize your schedule at the conference.
Pre-Conference Workshops
Date: Tuesday, October 11, 2016
Price: $240 member, $385 non-member
The following Core Education Program (CEP) workshops will be offered at the 2016 Region I Conference:
Exhibitors
Download the Exhibitor and Sponsorship Guide

Exhibit Hall Hours
Booth Set-up
Exhibit Hall Hours
Booth Break-down
Wednesday, October 12, 2016
8:00 a.m.-10:00 a.m.
Wednesday, October 12, 2016
10:00 a.m.-6:00 p.m.
Thursday, October 13, 2016
8:00 a.m.-6:00 p.m.
 
Thursday, October 13, 2016
After 6:00 p.m.
Friday, October 14, 2016
8:00 a.m.
Exhibit Sales Contacts
Main Exhibit Sales Contact
Shibuki Hanai
The main point of contact on the regional team for both NAFSA staff and exhibitors to address questions about conference offerings during exhibit sales set-up and execution.
Advertisement Artwork Contact
Shibuki Hanai
The contact for exhibitors and advertisers to submit logos and artwork as necessary.
Payment Processor
Roxanne Richardson
The contact for submitting check payments from exhibitors and processing funds.
Address for sending checks:
Portland Community College - Sylvania Campus
3067 Clubhouse Ct.
West Linn, OR 97068
Gala Auction
We hope you'll join us for the annual Region I Gala and Auction on Thursday evening at the conference! Don't miss this evening of fun and networking. Look forward to awesome silent auction prizes, including great Pinot Noir from the Willamette Valley, tickets to the Oregon Shakespeare Festival, Columbia Valley Wine from Washington, hand made pottery and scarves and much more for the silent auction!
This is also a great opportunity to show off your state/province pride through donating items for the state/province baskets! We are looking for items for these great baskets. If you know of a business that might be willing to donate, we have a silent auction donation form for the tax information they may need. Contact Jennifer Falzerano for more information. All proceeds from the silent auction support NAFSA Region I travel grants.
Have something to donate? Let us know by completing this form!

Travel Grants
NAFSA Region I supports colleagues who wish to advance their professional development by attending regional conference activities by offering a travel grant that will help defray the costs of attendance. The amount of the award will vary year to year depend-ing on costs with a maximum award at $750. Deadline is September 11th. Learn more.
Air Travel to Anchorage
Alaska Airlines is offering at 7% discount on travel to Anchorage for the Regional Conference with travel dates between October 7th and 18th to allow for extra time before and/or after the conference. To get the discount, go to alaskaair.com, select "Book" from the top menu bar and the "Flights" to reach the "Discounts" option field. Enter the discount code and begin looking for flights. The rates will include the discount.
Discount code: ECMX124
Plus, for every 40 people booking their flights with the discount code, one free ticket will be issued. The fare will be refunded to the lucky recipient(s). Important step: please be sure to register your flight when you book so that we can get credit for the flights and you can be entered to win! CLICK HERE!
This discount is available for flights originating from any Alaska Airlines/Horizon Air U.S. and Canadia city with the exception of Prudhoe Bay, Alaska, and Mexico. It is available for all Alaska Airlines published fares with the exception of companion and other promotional fares. Changes or cancellations afar ticketing are subject to a service charge. If you wish to book by telephone through the Group Desk, rather than online, call 800-445-4435. A $15 ticket fee will apply.
Awards Nominations
The Awards portion of the luncheon is a chance for us to recognize three individuals who have shown outstanding commitment to or achievement in the field international education within Region I. Please consider nominating a colleague for one of the following awards:
NAFSAn of the Year - Honors a current NAFSA member who has been active in NAFSA for five or more years. The individual may have served in a national leadership role, on the regional team, at regional or national conferences, as a mentor to colleagues, or in other noteworthy ways.
Outstanding Service to Region I - Honors a current NAFSA member whose outstanding service may have been for a specific project or may encompass different areas as with the NAFSAN of the year above. There is no required length of involvement in NAFSA.
Outstanding Community - Honors a student or a community volunteer. This individual's contribution may have involved organizing and implementing international programs for the community, serving as a community resource for international students or campus staff, fostering international understanding with local schools or organizations, or educating others about international and intercultural issues. The honoree does not need to be a member of NAFSA.
Rising Star Award - The Rising Star Young Leader Award is given annually in recognition of a professional who has impacted the field of international education during the first five years of the recipient's area of work. The rising star will have demonstrated a commitment to internationalization and an ingenuity of thought that has the potential for having substantial and lasting influence upon global education. May or may not be a NAFSA member, Has served in their present area of expertise/specialization no more than 5 years, Shows passion and has made significant contributions to their department, unit, institution, organization, to the NAFSA community, and/or to the field of international education.
Please consider nominating those special people from within your NAFSA area of interest, state, province, or community who always rise to the challenge. And remember that you don't need to work on your nomination alone; if you've got a great idea for a nominee, contact your friends and colleagues and enlist their support in writing the nomination. Nominations should include a description of the nominee's service and the contact information of both the nominee and the nominator. Nominations should be submitted no later than 5:00 p.m. PDT on Friday, October 2, and may be submitted via e-mail to Machelle Allman, Chair-Elect.
Volunteers
Looking to get more involved in the Region I Conference in Anchorage? We are looking for volunteers for a number of different areas. If you're interested in volunteering, please fill out this request form. Contact Sarah Reed at [email protected] with any questions!