2018 Conference

Conference Online Program
Please use the online conference program to browse the schedule and plan the details of your conference experience.
How do I access it?
Register for the conference and note your registration confirmation ID. You will need it to log-in along with the email address you used to register.
Click the login link in the top right of the online program to access the "My Plan" portion of the site. Any event you selected during the registration process will automatically appear in your plan.
Conference Mobile App & Program Updates: Please note, the online conference planner will reflect the most up to date conference program, which syncs with the free NAFSA Region VII Conference Mobile App. Just visit your favorite app store to download it. Then, access the program from the convenience of your web connected device.
Attendee Lists: a full attendee list will be available only to registered attendees, while the online program will be available to anyone. To use the mobile app, you'll need to log-in with your registration ID number from your registration confirmation email.
Draft Memphis conference schedule

Please note: schedule is subject to change but updates will appear real time in the online conference planner above.
Attend the 2018 Case Study Competition Presentations, sponsored by FedEx
** All case study slots are now full and registration is closed. Conference attendees are invited to observe the team presentations, Tuesday, Nov. 13 at 10:45am in the Barclay Room.
Graduate students and new professionals to our field demonstrate their knowledge and experience by participating on a 2-person team to tackle a challenging case study based on a scenario typical of IE professionals. Each team is paired with an informal mentor to help the team develop their proposals and approaches to the case study. The competition culminates in a 10-minute presentation by each team to a panel of three judges.The winning team will be announced at the Region VII Business Awards Luncheon!
Winners receive:
Complimentary early-bird registration to the NAFSA Region VII 2019 conference in Orlando, FL, sponsored by FedEx
Complimentary registration to NAFSA's Global Learning Lab on Wednesday, May 29 in Washington, DC.
Award plaque and certificate
Questions can be directed to Angie Edwards.
Conference Book Club
When: Monday, November 12, 2018 at 7pm
Where: Catherine and Mary's Restaurant
The Book of Isaias: A Child of Hispanic Immigrants Seeks His Own America
FIRST PLACE for the Best Political/Current Affairs Book, International Latino Book Awards 2017
One of Southern Living's Best Books of 2016
OFFICIAL SELECTION: 2017 Social Justice Book List published by The National Network of State Teachers of the Year (NNSTOY) • Boston Public Library Latino Life Booklist • Chicago Public Library Hispanic Heritage Month Booklist • Books for Welcoming Week by King County Library System (Washington State)
18-year-old high school senior Isaias Ramos plays in a punk rock group called Los Psychosis and likes to sing along to songs by Björk and her old band, the Sugarcubes. He's so bright that when his school's quiz bowl goes on local TV, he acts as captain. The counselors at school want him to apply to Harvard. But Isaias isn't so sure. He's thinking about going to work painting houses with his parents, who crossed the Arizona desert illegally from Mexico. Despite the obstacles and his own doubts, Isaias sets out on the journey to become the first in his family to go to college. He faces make-or-break standardized testing, immigration bureaucracy and absurdly high college costs. And most importantly, the siren song of doubt. This simple story reflects broader truths. Mexican immigration has brought the proportion of Hispanics in the nation's youth population to roughly one in four. Every day, children of immigrants make decisions about their lives that will shape our society and economy for generations.
In the tradition of Friday Night Lights and A Hope in the Unseen, this deeply human narrative offers a powerful antidote to the heated political rhetoric about immigrants and their children.
Newcomers Orientation
When: Monday, Nov. 12, 11:10 a.m. - 12:00 p.m.
Where: Venetian Ballroom of the Peabody Hotel
All newcomers to NAFSA and / or to the field of international education are invited to convene for this a great opportunity to learn how to navigate our conference. You'll get a useful overview of NAFSA as a professional organization and resource; learn about involvement and leadership opportunities; and meet the current Region VII team. There will be an interactive and fun networking activity also.
Everyone is welcome and no registration is required!
Networking Dinners
Sign up for a fun, social networking dinner with colleagues on Sunday, 11/11 or Monday night, 11/12 at one of the selected restaurants below. All are within 15 minutes walking distance of the hotel. Each group will be led by a volunteer guide from Region VII to the location for which you signed up. Our wonderful Local Arrangement co-Coordinators (LAC's) have made these arrangements to welcome up to 15 people each. 
You are kindly asked to honor your commitment to participate if you sign up, or delete your name if your plans change. In this manner, another attendee may participate and the LAC's will be able to provide final estimates to the host restaurants for their prep. 
A preview of each restaurants is below:
RSVP for Dinner
Simply click on the date below to access the sign up list with a tab at the bottom for each restaurant. Add you name on a first come, first served basis, and that's it. To later remove your name, repeat this process. Again, you are kindly asked to honor your commitment to participate if you sign up, or delete your name if your plans change. Thank you and enjoy!
Sunday evening, 11/11 at 6:30 pm, sign up here
Monday evening, 11/12, at 6:30 pm, sign up here
*Note, dinner costs are individual and not covered by registration.
Bon appétit! Καλή όρεξη! Verði þér að góðu! どうぞめしあがれ! Poftă bună! ¡Buen provecho! 잘 먹겠습니다! Smaaklike ete! Mahlzeit! Kaj'ëëj'ëëvoghjaeti akavigo! yISop! Y'all Enjoy!
Travel to Memphis
Airport: Memphis International Airport (MEM). Located 10.7 miles from downtown / 16 minutes by car http://www.flymemphis.com/
Airport Shuttles and Ridesharing
Peabody Hotel: 149 Union Ave, Memphis, TN 38103
Volunteering at the Conference
Volunteering is open to all conference attendees, and is a great opportunity to network, share best practices, help others, and learn a lot. Volunteers should report to the volunteer Table 15 minutes prior to their session start time. Volunteer slots are typically 1.5 - 2 hours. 
Prior experience or knowledge is not required to volunteer. All the information you need will be provided when you report to the Volunteer Table.
Feel free to sign up for more than one volunteer slot and day.
Questions? Please contact Linnea Tighe / [email protected] or Lauren Smith / [email protected]
Duty descriptions for each role appear on the sign-up link below.
All volunteers will receive a separate invitation to a special "VEPS" Reception (Volunteers, Exhibitors, Presenters & Sponsors / Advertisers) as a thank you!
What's Next: When your check-in time arrives, go to the volunteer management desk, located at the registration desk, S and W, and in the exhibit hall, M and T.
Session Proposals: Regular & Poster
The proposal period for regular sessions closed June 22. The portal for poster sessions closed July 14.
All Conference Event
Our 2018 All Conference Event will take place at this historic Blues City Cafe just a block from the Peabody Hotel on famous Beale Street, "Home of the Blues". The event starts at 6:30 p.m. Read about the amazing history of Blues City Cafe! Thank you so much to our All Conference Event sponsor, International Student Protection.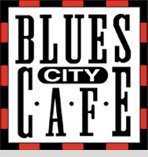 Hotel Reservations
Conference rates for the historic Peabody Hotel are set, and hotel reservations are now open.
Reserve your room now at the Peabody Hotel
Note: Booking by any other link will not offer the conference discount.
Room Rates: $189 for Single/Double, $199 for Triple, $209 for Quad.
Parking: $24 per day for self-parking and $33 per day for valet parking.
The hotel does not offer its own shuttle service.
Deadline for conference rate: October 19, 2018, 5:00 p.m., or when the block is full, whichever is first.
Preview the Historic Peabody hotel: http://www.peabodymemphis.com/
Preview Memphis: https://www.welcometomemphis.org/
Pre-Conference Workshops
F-1 Student Advising for Beginners - registration closed
J-1 Advising for Beginners - registration closed
Strategies for International Student and Scholars Advising - registration closed
Filing Academic H-1B Petitions - registration closed
Advising F and J Students on Advanced Employment Topics - registration ongoing / available onsite
This homegrown workshop will take an in-depth look at nuances surrounding F-1 and J-1 student employment and is designed for F-1 and J-1 student advisers with more than 3 years' experience navigating the complexities of on and off-campus employment for international students  
HBCU Forum: Leveraging our Histories to Enrich Global Experiences- registration ongoing / available onsite
Read descriptions of the workshops here.
| | | | |
| --- | --- | --- | --- |
|   | Member | Non-Member | Academy/Student* |
| Full Day Workshop | $350 | $450 | $250 |
| Half Day Workshop | $275 | $375 | $150 |
| HBCU Forum | $50 | $50 | $50 |
* Full time students only and not yet working in the field.
Exhibitors, Sponsorship & Advertisers *
NAFSA Region VII invites you to exhibit, sponsor, and advertise at the 2018 Regional Conference. By joining us in Memphis, you will have the opportunity to connect your organization to approximately 700+ international educators from the Southeast region and The Caribbean. The 2018 exhibitor flyer is available for review here.

Exhibitor Regular Registration Opens: June 18 Closes September 7
Exhibitor Late Registration: September 8 - September 24
Exhibitor On-site Registration: Only available after September 24
Conference Attendee Registration Opens: July 9, 2018
* You Are Invited to a special VEPS Thank You Reception for (Volunteers, Exhibitors, Presenters and Sponsors / Advertisers ). Time and Location, TBA.
For questions about exhibiting, advertising or sponsorship please contact Charter Morris, Region VII Chair-Elect, at: [email protected] / T: 205-348-5402.
Region VII Award Nominations
Each year during the annual business meeting, Region VII recognizes the contributions of community volunteers and outstanding colleagues who exemplify excellence in international education. Nominations for the 2018 Awards are now closed.
Announcing the Hurricane-Impacted Conference Scholarship
A generous partner with NAFSA Region VII has provided one (1) scholarship to cover a regular full conference registration for participating in the 2018 NAFSA Region VII Conference in Memphis. No other expenses (housing, travel) will be covered by the scholarship. In light of recent weather-related devastation, we will award this scholarship to someone whose institution has been severely impacted by the hurricanes in Puerto Rico, Florida, South Carolina, and North Carolina.
Special consideration will be given for: two-year colleges and/or Historically Black Colleges and Universities and Minority Serving Institutions, including Hispanic serving institutions and Tribal Colleges; first time attendees; and/or state institutions with significant budgetary constraints. The scholarship will be awarded to someone who has not previously been awarded a grant from Region VII.
The awardee is expected to attend the entire conference and will be recognized at the Business Luncheon.
Deadline: Submit your application by October 26, 2018. All applicants will be notified of the award decision promptly after the deadline.
Travel Grants
Every year Region VII offers travel grants to attend the Region VII Conference. Awards help defray costs up to a certain amount! We urge you to apply, especially those from two-year colleges; Historically Black Colleges and Universities; minority-serving institutions, including Hispanic-serving institutions and tribal colleges; first-time attendees; public institutions with significant budgetary constraints; and/or first time grantees or awardees.
Grant Amounts
Awardees will receive:
Waiver of the Conference Registration Fee Early-Bird Rate
Up to $300 in reimbursements for eligible travel expenses based on submitted receipts
How to Apply
The travel grants application process for 2018 is now closed.
For More Information, Contact:
Charter Morris, Chair-Elect / [email protected]
Resume Reviews in Memphis
Looking for a new international education position or want to help fellow NAFSAns by sharing your professional insights and career advice? Back by popular demand, we'll be offering resume review opportunities at the Region VII Conference in Memphis, including complimentary head shots.
Sign Up For Resume Reviews (opens Oct. 1)
For more information, contact: Kim Priebe / [email protected] / 919-515-2087
Fundraising for Region VII Travel Grants
Region VII needs your help in collecting donated items, goods and services from your campus or organization by TBD: Please send this form TBA to Charter Morris, Chair-Elect, and bring your item to the conference. Collection times for all items will be TBA.
Raffle Items
Sample raffle items needed:
School specific or unique t-shirts
Coffee mugs or water bottles
Gift cards to restaurants, department/online stores or with a monetary value
Wine or craft beers
Books or magazine subscriptions
Items from Spartanburg or your hometown/state
Silent Auction Items
For the third year, we'll be seeking higher value items also. You can donate on behalf of your office or organization and we'll put your organization's name on the Silent Auction bid sheet, our site, and our newsletter, with great thanks, for each item you donate.
Technology: (Tablets; Latest Android, Samsung, or iPhone; Fitness trackers; eReaders; Smart watch, iWatch; Noise-canceling headphones; Apple gift certificates; iTunes gift certificates)
Events/Experiences: (Tickets to major events or attractions; Vacation rentals or use of a vacation home; Hotel gift certificates; Air travel vouchers)
Food/Beverage: (Wine or similar beverages; Well-known restaurant gift certificates)
Professional Items: (Brand-name writing utensils: Mont Blanc, Cross, etc; Leather portfolio; High-quality business card holder)
Personal Items: (Jewelry, cuff links; Amazon.com gift certificates; Etsy gift certificates; Watch case)
Items for Home or Office: (Pottery from your local artist, or one from the area where the conference is held; Framed art work, perhaps from Spartanburg)
If you have any questions regarding the Raffle or the Silent Auction Donation, please contact Charter Morris, Chair Elect NAFSA Region VII.
Campus Tours
This year, Region VII will offer tours to 4 local campuses with the maximum capacity indicated by each. A nominal fee of $12 to cover transportation will be charged during the conference registration process if you wish to participate.
Schedule
| | | |
| --- | --- | --- |
| Campus | Depart | Return |
| University of Memphis | From the Peabody at 9:00 a.m. | From University of Memphis at 11:30 a.m. |
| Rhodes College | From the Peabody at 9:00 am | From Rhodes College at 11:45 a.m. |
| Lemoyne Owen College | From the Peabody at 9:30 a.m. | From Lemoyne at 11:45 a.m. |
| St. Jude Medical Center | From the Peabody at 9:00 a.m. | From St. Jude at 11:30 a.m. |