Image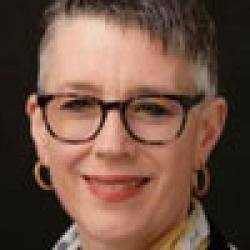 Anne Skleder, PhD
Wilkes University
Anne Skleder, PhD, has served as senior vice president, provost, and professor of psychology at Wilkes University since 2014. At Wilkes University, she is responsible for leading academic programs and initiatives across six schools and colleges—which involve all areas of enrollment, technology, academic support, and study abroad—as well as university-wide strategic plans, including a comprehensive Latin American and Caribbean venture.
Skleder has held multiple administrative posts in the academic, enrollment, and planning areas. She has presented nationally and internationally and published on a wide variety of topics. Working with the Council of International Educational Exchange and the U.S. State Department, Skleder has helped create opportunities for student and faculty exchanges.
Skleder received her BA in psychology from the University of Pittsburgh and her MA and PhD in social/organizational psychology from Temple University. She also completed Harvard University's Institute for Educational Management program.
Assuming her new role as President of Brenau University July 1, 2019, she is the first woman elected to this position in Brenau's 141-year history.