Image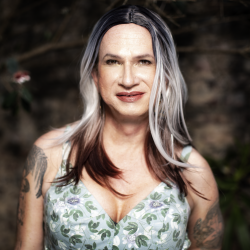 Brigitte Baptiste
Rector
Universidad EAN
Brigitte Baptiste currently serves as Rector of Universidad Ean, a higher education institution focused on sustainable entrepreneurship. She is a Colombian biologist graduated from the Pontificia Universidad Javeriana, with a Master's Degree in Conservation and Tropical Development from the University of Florida. She has a Honoris Causa PhD in Environmental Management from Unipaz. She spent 10 years as director of the Alexander Von Humboldt Biological Resources Research Institute.
Rector Baptiste is considered an expert in environmental issues and biodiversity as well as an important leader in gender diversity, being recognized for her participation in international conferences related to these issues. She has also been a reference in achieving important bridges between politics, academia and science. She was chosen as one of the 25 global experts of the Intergovernmental Platform for Biodiversity and Ecosystem Services (IPBES). She currently chairs the Science Policy Advisory Committee of the Inter-American Institute for Global Change Research (IAI) and is an active member of the Scientific Committee of the Global PECS Program (Ecosystem Change and Society). In 2018, she received the Fulbright for Excellence Award in Colombia and in 2019 the exemplary Colombian Environment category Award.
Since September 2019, Rector Baptiste has led a significant education model transformation at Universidad Ean focused on embedding sustainability in the curricular structure and in boosting cooperation to develop research and innovation projects that prioritize Agenda2030.
Rector Baptiste has been engaged in several projects related to gender equality and inclusion, launching a fund to support LGTBI and transgender people to access higher education. She has also participated in the #ENDEMA campaign "National School of Unlearning of Machismo" so that Colombia says NO to gender violence and yes to equality (#IgualdadEs) led by the Delegation of the European Union in this country.