Image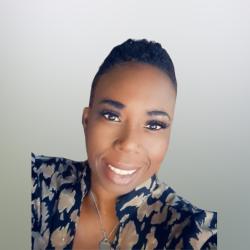 Gina Jones White
Director of International Student Programs and Cultural Affairs
University of Louisiana Monroe
Conference Planner Apprentice, Region III
Eugenia is a native of Monroe, Louisiana. She was educated in Ouachita parish and Lincoln parish.  Gina, as she is known by most, received a Bachelor of Arts in Public Relations from Grambling State University and her Master's in Public Administration from The University of Louisiana at Monroe.  She is currently pursuing a Doctorate of Education in Adult Learning and Development at Northwestern State University.
After years of work in the corporate arena, she has found her passion in higher education. Gina is now the director of International Student Programs and Cultural Affairs at The University of Louisiana Monroe. This newly restructured office is working to ensure that every student, faculty member, and staff have a place in our university where they feel seen, heard and valued. In her role, she serves as advisor for The Global Ambassadors Program and works seamlessly with the Cultural Diversity Council.
She is a member of Knights of Peter Claver Ladies Auxiliary; Les Martinique Civic and Social club; Junior League of Monroe, Grambling State University Alumni Association, University of Louisiana Monroe Alumni Association, Delta Sigma Theta, Inc., and Monroe-Grambling Chapter of Links, Inc. She serves on the board of the Northeast Louisiana Sickle Cell Foundation and Northeast Louisiana Arts Council.
In her minimal spare time, you can find Gina supporting sports around the city and state, especially football. She is the proud wife of 12 years and a doting mother to an active 7-year-old daughter.
Contact Gina