Image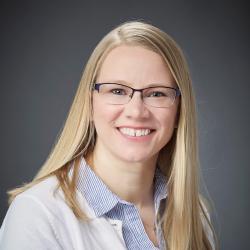 Holly Jeide
Compliance Specialist for ISSS
Montana State University
Montana State Representative, Region II
Holly Jeide was born and raised in Montana, though life has taken her far beyond the borders of the Treasure State and recently brought her back home again. Since March 2022, Holly has been working as a compliance specialist within the Office of International Programs' International Student & Scholar Services division and is excited to be an ambassador on behalf of MSU and Montana in general, to our international students and scholars.
Holly received a bachelor's degree in communications/public relations from George Mason University (GMU) in Fairfax, VA while living and working in the Washington, DC area. While a student at GMU, Holly was fortunate to have had multiple opportunities to study abroad in both Chile and the UK.  Professionally, Holly's years in the DC area included time spent working in the US Senate on Capitol Hill, doing communications work for a non-profit grantee of the Pew Charitable Trusts, and in support of federal-level social science research and development programs.  Her return to Montana brought a shift in focus to her work, to include process improvement in education and healthcare operations.
Outside of work hours, Holly enjoys cycling and hiking, as well as chasing waterfalls and jumping in puddles with her husband and two sons.