Image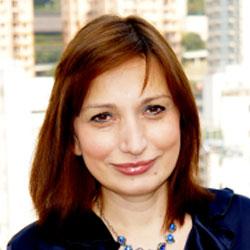 Janet Ilieva, PhD
Founder and Director
Education Insight
NAFSA Senior Fellow
Janet Ilieva, PhD, is founder and director of Education Insight, a research consultancy specializing in international higher education. Ilieva's research focuses on global student mobility, national policies and regulatory environments for higher education engagement, university partnerships, and transnational education.
Before joining the British Council in 2004, Ilieva started her career as a university lecturer in economics, leading the department's work on higher education research and market intelligence. In May 2013, she joined the Higher Education Funding Council for England (HEFCE) as head of the HEFCE Observatory. There, she published on international student demand for higher education in England, with a strong focus on transnational education.
Ilieva regularly undertakes research on higher education engagement for government departments, the university sector, and international organizations in Europe and Asia. Her latest research studies institutional frameworks for global engagement and sustainable development.