Image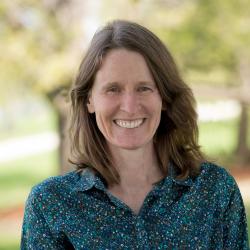 Kim Howard
Director of the Office of International Education
The University of Vermont
Academy Coach, Region XI
Kim Howard was appointed Director of the Office of International Education at the University of Vermont in Fall 2008. She oversees a talented team committed to a work environment filled with integrity, respect, optimism, humor and collaboration balanced with autonomy. Kim has led the department during a period of significant growth in international activity at UVM: the doubling of international student enrollment and the opening (and later closing) of the University's first pathway programs; the expansion of exchange program/education abroad participation; bringing in-house the administration of non-immigrant casework for UVM employees; and implementing web-based data and work flow systems for a largely paperless office. 
As a member of NAFSA's Trainer Corps, Kim has trained colleagues nationally and regionally on risk assessment, crisis management, and health and safety in education abroad, and on managing an education abroad office. She also has presented at or collaborated on several regional and national conference sessions through Diversity Abroad, NAFSA and URMIA. Kim was the lead book editor of Out & About Campus: Personal Accounts by Lesbian, Gay, Bisexual and Transgender College Students.
Kim's tenure at UVM spans 20 years, including positions in Undergraduate Admissions and in Orientation. Kim earned her master's in higher education and student affairs administration from the University of Vermont, and her bachelor's in ethnic studies from U.C. Berkeley. Kim's non-higher education professional background includes work in journalism, public relations and teaching in Japan, where her passion for international education began. A native of California, Kim loves hiking and playing with her dogs.