Image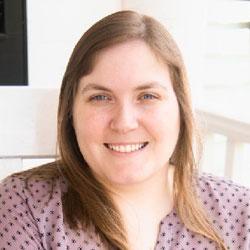 Liz Dille
Director of International Programs
University of South Carolina Aiken
Chair, Region VII
Liz Dille is currently Director of International Programs at the University of South Carolina Aiken, where she has served since 2018. Liz oversees Education Abroad and International Student Services and is currently working with university partners on developing and expanding internationalization initiatives for the campus community.
Liz began her career in international education as a graduate assistant in 2008 at Shippensburg University of Pennsylvania where she was pursuing a master's degree in Applied History. She has previously worked in international education offices at Mercer University, and Presbyterian College. Her professional experiences in international education have encompassed education abroad management, international student and scholar services, campus programming, crisis management, and development of international partnerships.
Previously, Liz has served as the South Carolina State Rep. and the EAKC Liaison for NAFSA Region VII, and as the Chair and Education Abroad Liaison for the South Carolina Association of International Educators.
Contact Liz