Image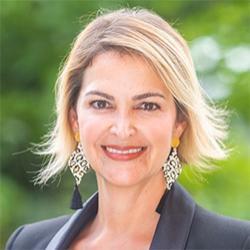 Marcela Wolff-Lopez
Director, Business Development-Latin America
ICEF
Marcela has served as the director, business development – Latin America at ICEF since September 2018. Her key goal is to build institutional capacity among educators in that region to increase their participation in the global student market.
Between 2008 and 2018, Wolff was the head of international relations at Universidad EAFIT, Colombia. While in that position, she served as a member of the Steering Committee of Colombia Challenge Your Knowledge (CCKY), a network of accredited universities of Colombia, from 2011 to 2013. Wolf was then appointed as the CCKY executive director in 2016 and served for 2 years.
Prior to her roles at Universidad EAFIT and CCKY, Wolff worked with the local and regional governments in their international aid agencies and was a part-time lecturer on international aid in the field of business.
Wolff received her MBA from Universidad EAFIT in 2008 and her bachelor's degree in architecture from Universidad Pontificia Bolivariana in 1999.