Image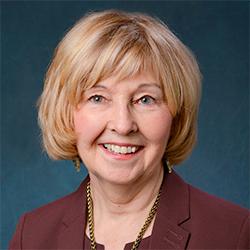 Mary Dando
Director of Education Abroad
University of Colorado Boulder
"For over 20 years Mary's mission and focus have been to provide access to international opportunities for all undergraduates. During her tenure, the percentage of education abroad staff has grown by 50% and student participation has nearly doubled. Her enthusiasm and 'can do' attitude is contagious."
"Mary is always a quiet but powerful voice of reason, student centered and thoughtful. But perhaps the most significant contribution she has made is as a role model and mentor to women. As one of the first women to lead an education abroad office at a large public university, she was called upon to be a voice for women in the field. Since that time, she has demonstrated leadership and advocacy in NAFSA and on advisory councils for many of the leading education abroad organizations."
Education Abroad Leadership Awardee
Mary Dando received the 2019 Education Abroad Leadership Award.