Image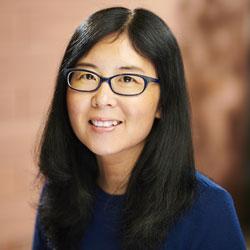 Ming Cheng, PhD
Professor of Higher Education
Edge Hill University
Ming Cheng, PhD, is a professor of higher education at Edge Hill University in the UK. She has over 14 years' of international experience from working at British and Chinese universities. Her research interest covers curriculum internationalisation, postgraduate learning and supervision, international student experiences, and quality evaluation.
Cheng won the NAFSA TLS Innovative Research in International Education Award for her research article entitled "Exploring Chinese students' experience of curriculum internationalisation A comparative study of Scotland and Australia." This research explored and compared how Scottish and Australian universities integrated international and intercultural elements into their curriculum to support Chinese postgraduate taught students' study.
Ming is an active peer reviewer for 11 international journals and serves as an editorial board member for the international journal Quality in Higher Education. She was nominated for the Erik de Corte Award by European Association for Research on Learning and Instruction (EARLI) in 2013 and she received Society for Research into Higher Education (SRHE) Newer Researchers Prize in 2010. She has a track record of winning research grants from external funding bodies including The Quality Assurance Agency for Higher Education (QAA), Higher Education Academy (HEA), QA-QE SIG funding, Society for Research into Higher Education (SRHE), and Arts and Humanities Research Council (AHRC). Cheng is interested in exploring ways of improving the quality of university education, enhancing academics' professionalism, and improving students' learning experiences.
Ming Cheng received the 2020 Innovative Research in International Education Award.