Image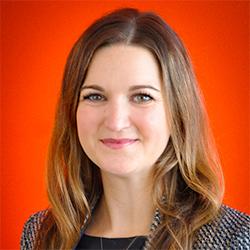 Mirka Martel, PhD
Head of Research, Evaluation, and Learning
The Institute of International Education
Mirka Martel is IIE's Head of Research, Evaluation & Learning (REL) and has been with IIE since 2012. Martel brings more than 16 years of experience managing research and evaluation projects in international education, leadership, and development. Her oversight of key resources in the international education field, including the historic Open Doors  report on international educational exchange and the Project Atlas research initiative on global student mobility, advance the field and provide strategic insight into the future of academic mobility flows in the United States and worldwide.
Martel manages over 20 performance and impact evaluations for IIE programs and external clients, including the Ford Foundation, Carnegie Corporation of New York, U.S. Department of State, and the U.S. Agency for International Development. Martel specializes in quantitative and qualitative evaluation of international education programs, with a specific interest in higher education exchange and leadership. She is Project Director of the 10-year Alumni Tracking Study of the Ford Foundation's International Fellowships Program (IFP), an unprecedented study measuring the impact of international scholarship on emerging social justice leaders from marginalized communities. Martel recently published a chapter on measuring the impact of international exchange in International Scholarships in Higher Education: Pathways to Social Change (2018).
Prior to joining IIE, Martel worked for JBS International, an evaluation consulting firm in Washington, D.C. She provided technical assistance and evaluation support to teacher training programs in Latin America funded by the U.S. Agency for International Development, and international exchange programs funded by the U.S. Department of State. Martel is active in the American Evaluation Association (AEA) and the Comparative International Education Society (CIES). She holds a Masters in International Affairs from Columbia University and a Doctorate in International and Comparative Education from Teachers College, Columbia University.