Image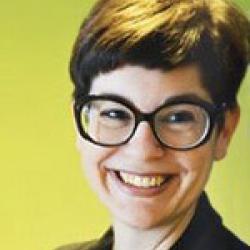 Sonia Massari, PhD
Director
Gustolab Institute
Sonia Massari is director of the Gustolab Institute, Center for Food Studies, and academic and program director of the University of Illinois at Urbana-Champaign, Rome Center. Massari serves as scientific consultant for the Barilla Center for Food & Nutrition Foundation, promoting new opportunities for young students and researchers in the food field. She currently teaches at Hobart and William Smith Colleges (Rome Programs), Roma Tre University and Instituto Superiore per le Industrie Artistiche (ISIA), School of Design, Rome. Previously, Massari worked as a researcher, academic advisor, and faculty at several education and communication agencies, European Commission research centers, and universities in Europe and the United States. Since 2005, she has designed, directed, and managed more than 35 study abroad programs in Italy.
With her background in communication studies and interaction design, Massari has applied the creative design thinking approach to her educational projects on food studies and supports the rational use of new technologies and narrative video tools as new forms of shared learning. She is a winner of the 2012 International Women and Technologies award for being one of the first people to introduce the academic study of food in the Italian university system and to extend her project at an international level.
Massari received her PhD in food systems and interaction design from the University of Florence, with a thesis that combined the importance of education, the food system, and new digital technologies.
To learn more about Massari's work, read an in-depth interview from November 2014 and her article Introducing Food Experience Design in the Food Studies Curriculum.
Sonia Massari received the 2014 Innovative Research in International Education Award.