Image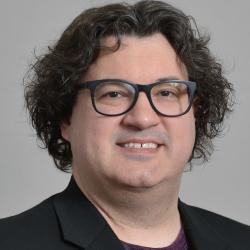 Todd Goen
Director of International Programs and Senior International Officer
Virginia Military Institute
2022 Academy Chair-Designate
Todd Lee Goen is Director of International Programs and Senior International Officer at Virginia
Military Institute where he oversees education abroad, international student and scholar support
services, and strategic planning for campus internationalization. Prior to VMI, Goen held full-time
faculty positions at Christopher Newport University, Purdue University Fort Wayne, and Clemson
University. His previous university administrative leadership includes: Faculty Director for the
Cultural Communication Competence in Benelux, Internship Director, Public Speaking
Coordinator, and Chair of the International Studies Advisory Committee (the oversight committee
for campus internationalization). He is currently Chair-Designate of the NAFSA Academy and a
member of Trainer Corps. In 2020 and 2021, he served as the Region VIII Academy Coach. Todd
was also awarded the NAFSA Lily von Klemperer Award in 2022. 
Goen's scholarly accomplishments include over seventy-five conference and invited presentations,,
and service as journal, conference, and grant reviewers. His published works appear in
Communication Research Reports, Family Science Review, and the Journal of Global Initiatives: Policy,
Pedagogy, and Perspective. Goen is an Honors College Graduate with a BA in Computer Science,
French, and Vocational Ministry from Harding University, holds an MA in Communication from
the University of Arkansas, and completed all coursework toward a PhD in Communication from
the University of Georgia.