Image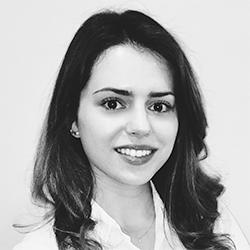 Vanja Pantic-Oflazoglu
International Program Manager
Welcoming America
Vanja Pantic-Oflazoglu works with civic and government institutions from around the world in an effort to create more inclusive and welcoming localities everywhere, for everyone.
 
Prior to joining Welcoming America as International Program Manager, Vanja worked on initiatives related to migration, peace-building, and social inclusion in Bosnia, Switzerland, and Turkey. She has contributed to projects ranging from migrants' labor rights and rural migrant women's social inclusion, to post-war reconciliation and monitoring of global human rights standards.
 
Vanja holds a B.A. in International Relations and Political Science from Boston University, and was inducted into its Scarlet Key Honor Society in recognition of her community service. She is a recipient of several awards and fellowships, having been named a Fulbright Scholar, Posse Scholar, Post-Conflict Research Center Fellow, a 30-Under-30 Georgia Center for Nonprofits Leader, and an Aspen Ideas Festival Scholar.