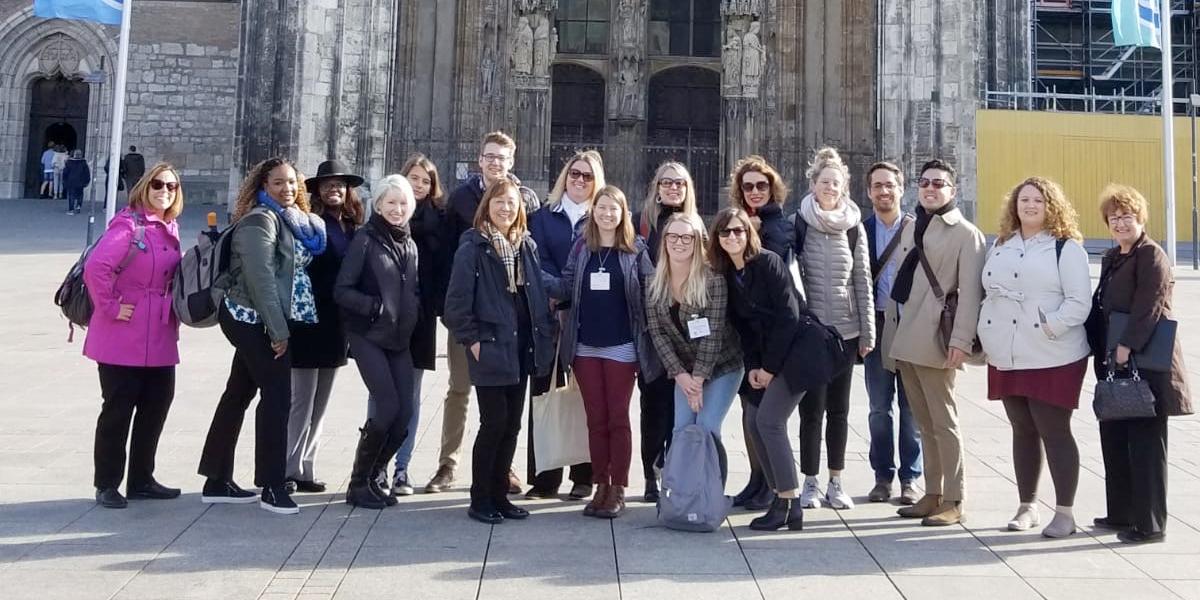 For over 25 years, the Baden-Württemberg Ministry of Science, Research and Arts has partnered with NAFSA and AACRAO to offer a professional development opportunity and seminar to explore the German educational system in the state of Baden-Württemberg. Hundreds of NAFSA and AACRAO members have participated in the seminars, resulting in deeper partnerships between U.S. and Canadian institutions with the prestigious universities located in Baden-Württemberg.
Applications for the 2023 BW Seminar are now open!
In the fall of 2023, seminar participants will be hosted by Ulm University. 
The dates are as follows: 
Arrival: Sunday, October 15, 2023
BW seminar: October 16 to 20, 2023
Departure: Saturday, October 21, 2023
This seminar focuses on the German educational system, German-American academic comparability, and student exchange between Germany and the U.S. The seminar provides visits to institutions in the state of Baden-Württemberg (BW), and participants have the opportunity to connect with representatives from the wide variety of institutions in the BW higher education landscape.

The seminar is open to members of NAFSA and American Association of Collegiate Registrars and Admissions Officers (AACRAO).
Questions
Let us know if you have any questions regarding the Baden-Württemberg Seminar.
Testimonial
The Baden-Württemberg Seminar for Administrators in International Education was an invaluable experience that has immediately enhanced my work as an administrator. As an adviser, the experience has helped me to better connect with international exchange students from Germany and better address and serve their academic needs.
I strongly encourage other NAFSA and AACRAO members to apply for this seminar. It was an extremely well-structured and effective way to learn about, and see firsthand, the different types of German higher education options and the history behind them. The seminar also presented an understanding of the educational journey from kindergarten to higher education, which allowed us to gain a more in-depth understanding of the German higher educational system.
I am extremely grateful for this opportunity and the ongoing benefits of the experience.Kaitlin Ritchie, University of North Carolina-Greensboro
- Jesse Lutabingwa from Appalachian State University shared his blog from his travel in Germany on the Baden-Württemberg Seminar in October 2015.