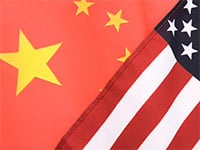 In recent years many institutions of higher learning have pursued an Asian recruitment strategy to fulfill plans to globalize their campuses and curricula, with the long-term goal of preparing U.S. graduates to compete in an interconnected global economy—one which will be increasingly dominated by China. To this end, U.S. college officials anticipated vibrant cross-cultural interaction through an array of international festivals and programs, as well as stimulating classroom discussions infused with Chinese perspectives on a spectrum of topics from politics to philosophy to business. On many campuses, however, this alluring dream has not been realized. Instead, many Chinese students report feeling segregated and alienated from their U.S. peers and professors.
A great challenge facing U.S. higher education today, therefore, is how to engage Chinese undergraduates. This way forward likely includes (a) creating a more inclusive academic and social environment for Chinese students, and (b) empowering them to move beyond a near total dependency on their Chinese peers. Achieving the first will require buy-in from senior administration and all key stakeholders, as well as a financial commitment, as a number of universities opened the doors to a wave of Chinese undergraduates without first putting in place the essential infrastructure in terms of orientation, support services, and faculty training.
As a starting place, initiatives colleges might consider implementing include:
Redesigning new student orientation programs to address the kind of adjustment challenges (social, academic, and psychological) that are unique to Chinese students, assigning them U.S. "ambassadors" to help them settle in and find their way around campus during the first few weeks of the first semester.
Providing cross-cultural training for academic advisers, office staff, faculty, and students.
Creating living-learning dormitory communities around a Sino-American theme, with U.S. residents carefully selected and trained to ensure a harmonious, welcoming, and interactive atmosphere.
Hiring bilingual (Chinese/English) counselors so that in times of personal crisis, students might articulate their concerns without fear of miscommunication.
Tracking student performance in courses outside of their major and, in consultation with the campus intensive English program, establish a recommended sequence for taking distribution requirements based on the language demands of given courses (for example, identifying for first-year students those classes with lighter reading and writing loads and those requiring less prior schema about Western philosophy, literature, history, government, etc.).
Such first steps might go a long way toward conveying to arriving Chinese undergraduates that the institution is invested in their success and well-being.

This is an adapted excerpt from the 2012 NAFSA publication, "Chinese Students in Undergraduate Programs: Understanding and Overcoming the Challenges" by Scott G. Stevens. It was also featured in "Beyond the Comfort Zone," from the March/April 2012 issue of International Educator.