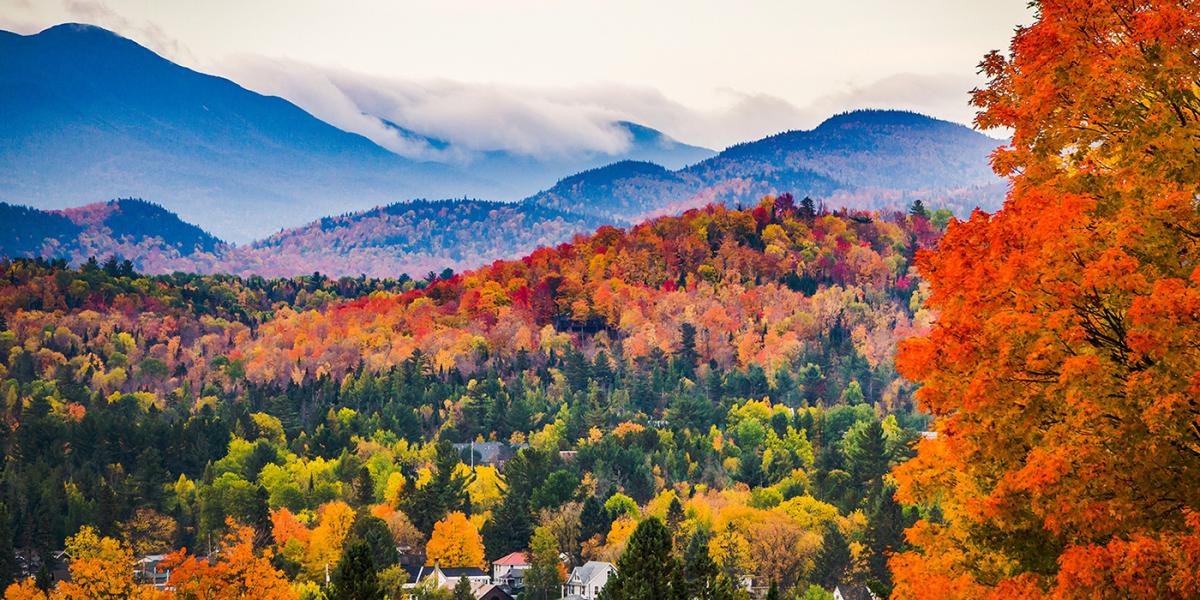 Region XI Track Schedule
We look forward to seeing you on October 5th and 6th for the Region XI Track at the NAFSA All-Region Summit! Please view the schedule below for a list of Region XI sessions and events. All events listed on the schedule are included in the price of registration.
Please note: All information listed below is subject to change – check the All-Region Summit Event Site for the latest schedule and details about Region XI events and sessions.
Day 1: Tuesday, October 5, 2021, 8:00am EDT – 1:00pm EDT and 6:00pm
8:00am - 8:50am: Newcomer Session (SI)
Christy Fry, Region XI Chair Elect
Jennifer Dressen, Region XI Conference Chair Designate
8:30 - 9:30am: CampuSIMS Coffee Hour
With the Fall 2021 semester in full swing, let's start thinking ahead to Spring 2022...it's never too soon, right?! What are your plans to continue or return to study abroad, and to answer the question on every student and parent's mind, how do families stay connected when students arrive at their study abroad destination?! Join us for a Region XI Coffee Hour to talk Spring 2022 and how CampusSIMS can work with us (and your families!) to keep the lines of communication open! Join the coffee hour to win a Starbucks gift card!
9:00am - 9:50am Session Block 
Sustainability in Partnerships: Shared Success in Restarting Education Abroad (EA): Education abroad and a return to outbound student mobility is happening. Universities and international education organizations have developed different strategies and rubrics to determine the what, where, when and how of restarting or continuing their programs. In this session, participants will learn about two approaches for mitigating risk and restarting programming and explore a case study for the creation and maintenance of strong, sustainable partnerships.
Emily Ostenson, Assistant Director of Education Abroad, University of Massachusetts Amherst
Andrea Drake, Director of International Health, Safety, and Security, University of Massachusetts Amherst
Joe Debiec, Vice President - Program Operations, CISabroad
A DSO refresher: SSR, TPS, and COS (ISS): Join us to brush up on some sticky issues in international student advising, with a focus on both the DSO role and unauthorized practice of law. With a few Special Student Relief (SSR) designations currently in place, we'll review the benefit, eligibility criteria, and what DSOs need to know. Similarly, we'll walk through the concept of Temporary Protected Status (TPS) and who is best positioned to advise on it. Lastly, we'll explore the DSO role in change of status (COS) cases, and compare notes on how institutions approach COS advising.
Dan Berger, Attorney, Curran, Berger & Kludt
Johanna Bliss, Director, Immigration Services, Amherst College
Shannon Gerber, Associate Director Of Comprehensive Advising, Northeastern University Office of Global Services
International student sentiment in a post-pandemic landscape (IEM): The session will present the results of the 2021 US International Student Survey: New expectations for higher education amid crisis. Encompassing over 34,000 prospective students interested in studying in the US, the survey examines the following topic areas: The impact of COVID-19 on international student mobility, New expectations around earning a degree in the US, Graduate outcomes and employability for international students, Marketing and communicating to international students, and How international students make decisions about where to study.
Manuel Peinado, QS Quacquarelli Symonds
10:00am - 10:50am Session Block
Passport as Black Liberation? (EA): This session will focus on study abroad and international travel as a form of Black liberation. Specifically, how does study abroad help Black students see the paradigm of society outside of the United States? How does it help them shape their identity outside of a system that is designed to oppress?
Ruby Maddox, Co-Founder, Leaders of the Free World
Alissa Kramer, Director of Study Abroad and Away Programs, Clark University
Kuylain Howard, Study Abroad Advisor and Program Coordinator, Clark University
Navigating the Complexities of Hiring Foreign Medical Graduates & Physicians (ISS): Nearly 1/4 of active U.S. physician workforce are foreign graduates & international medical graduates (IMG). While there are several nonimmigrant visa options (H-1B, J-1, O-1 & TN), navigating various hurdles can be tricky. This session will explore the requirements for each visa option & potential roadblocks from licensure delays, USMLE requirements, 212(e), among many others. We will discuss alternatives for those subject to 212(e) or without USMLE, as well as waiving the 212(e) residency requirement (i.e., Conrad 30 waivers, Interested Government Agency waivers, etc.).
Noel Palatas, Manager, Office For Global Professionals And Scholars, Mass General Brigham
Gail Robinson, Immigration Manager, Boston Children's Hospital
MAry Walsh, Attorney, Iandoli Desai & Cronin PC
Developing Scholar-Practitioner Identity in International Higher Education through Teaching Apprenticeships (TLS): This session examines teaching apprenticeships as a model for developing a scholar-practitioner identity in graduate programs. Recent program alumni and their professor will share their apprenticeship experiences including lesson planning, course delivery, reflexive writing, and supervision. The session will conclude with an interactive discussion drawing from Boyer's Model of Scholarship (discovery, integration, application, teaching, engagement) to consider best practices for fostering a scholar-practitioner identity in international higher education training.
Laura Graham
Sarah Groh, Intern, Northeastern University Office Of Global Services
Madison Thorpe, Student/Academic Services Assistant, Tufts School Of Medicine
Dr. Louise Michelle Vital, Assistant Professor, Lesley University
11:00am - 11:50am Session Block
Supporting International Students Who Study Abroad (EA): It's no secret that international students studying in the US are more likely to be savvy travelers than some of their US counterparts, and so it follows that supporting international students planning a study abroad experience in a third country is a little bit different than supporting US citizen students. Please join us for a discussion of best practices in supporting international students studying abroad, including a primer on what Ed Abroad advisors should know about US immigration policy.
Nancy Clarke, Regional Director, The Education Abroad Network
Ashley Krause, Education Abroad Advisor, University of Massachusetts Amherst
Naoka Ishida, Associate Director of International Student and Scholar Services, University of Massachusetts Amherst
Pesky RFEs during COVID (ISS): RFEs for international scholars and staff are a never ending issue and some RFEs for specialty occupation are tougher than others. But COVID threw an additional RFE wrench into the mix addressing pending change of status issues, lack of consular processing options and the dreaded National Interest Exceptions (NIE). There will be a discussion on both traditional pesky specialty occupation RFEs as well as new change of status issues and different strategies to still address the ongoing issues.
Madeline Cronin, Immigration Attorney, Iandoli Desai & Cronin PC
Alison Howard-Yilmaz, Attorney, Iandoli Desai & Cronin PC
Penny Rosser, Director, International Scholars Office, Massachusetts Institute of Technology
Anthony Pawelski, Senior International Advisor, Mass General Brigham
0-60 Internationalization (IEM): Ramping up international recruiting efforts quickly requires senior level leadership and campus-wide support. Building shared understanding and buy-in takes time and perseverance. This session focuses on how systems thinking, lean management and strategic partnerships enable institutions to not only weather, but to thrive during a time when others see disaster.
Benjamin Waxman, Chief Executive Officer, INTEAD
Adam Julian, Director, International Student And Scholar Services, University of Maryland-Baltimore County
12:00pm - 12:50pm Session Block
Let's Talk About Vax: COVID-19 Vaccines and Education Abroad (EA): The emergence of COVID-19 vaccines in early 2021 presented U.S. institutions with an opportunity to engage with education abroad in renewed ways after a year on pause. This session examines (1) the practical and ethical rationale behind decisions made about studying abroad with or without the COVID-19 vaccine, (2) communications with and the reactions from students, families, and host communities about the requirements put in place (or not), and (3) how we can support students as they plan for and arrive onsite for study abroad in this post-COVID world.
Ari Massefski, Study Abroad Advisor, Brandeis University
Lorraine Roth, Regional College Relations Manager, IES Abroad
IEM Open Meeting (IEM): Join your IEM colleagues for an open discussion over lunch.
Host: Region XI IEM KC Representative Keith Gallinelli
CBP Liaison, How to work with Border Patrol (ISS): We will introduce Brian Levitre as the International Community Liaison for all CBP offices. We invite other CBP officers to come together to discuss how our community can use the resources that NAFSA provides to better communicate with our CBP colleagues.
Johanna Bliss, Director, Immigration Services, Amherst College
Nichole Hunley, International Scholar and Student Advisor, University of Massachusetts Amherst
1:00pm - 1:50pm Session Block
Grow with NAFSA: Volunteering as Professional Development (SI): This session is designed for all knowledge communities and professionals at all levels who are interested in professional development. Presenters will give an overview of the various volunteer opportunities within NAFSA, highlighting the benefits of volunteering at the local, regional and national levels.
Amanda Connolly, Director, International Students And Scholars, Lehigh University
Dr. Janet Ray, Assistant Dean and Director of International Student Success, Providence College
Post-Program Best Practices: Engaging with Study Abroad Alumni and Ambassadors (EA): Months of pre-departure advising. A semester or summer abroad. Students return from an experience overseas, and then... what? While many EA providers at both the collegiate and third-party level offer alumni-focused programs, said initiatives are almost always implemented for the benefit of the "provider"--rather than the alumni themselves. Through this session, attendees will learn of the importance and value of post-abroad alumni programs for the reintegration and professional development of former students, and the creation of a "pipeline" for future EA educators and staff.
Matthew Lawson, Program Manager, CAPA The Global Education Network
Mhairi Killian
Humanitarian Visas for At-Risk International Students (ISS): Do you suspect that students within your community are suffering from trafficking, crime, or domestic violence? Have your students participated in activities that can lead to persecution back home? Many do not realize that they may have long-term US immigration options available to them, as well as community health and wellness resources. In this session, you will build your knowledge of these humanitarian immigration statuses, so that you will be better able to recognize qualifying situations and offer referrals for specialized humanitarian immigration and resource assistance.
Jennifer Eby Kone, Director Of Legal Services, Ascentria Care Alliance, Immigration Legal Assistance Program
Samantha Howland Zelaya, Program Manager, Ascentria Care Alliance, Immigration Legal Assistance Program
Sarah Renn, Fully Accredited DOJ Representative, Ascentria Care Alliance, Immigration Legal Assistance Program
6:00pm - 6:30pm: Mindfulness Meditation
Region XI is pleased to partner with Jessica Bane-Robert, Writing and Literature faculty at Clark University, to present this mindfulness session. Jess will guide participants through a short meditation, dialogue, and reflective journaling. This practice is intended to allow practitioners to be more present and aware, providing benefits such as stress reduction, greater focus and self-control, greater self-knowledge and awareness, and compassion for self and others.
Jessica Bane-Robert, MFA, Writer and Literature faculty at Clark University and owner of the Barred Owl Retreat in Leicester, MA
Day 2: Wednesday, October 6, 2021, 2:00pm EDT – 5:00pm EDT
2:00pm - 2:50pm Session Block
Faculty-led Virtual Program: Lessons Learned and Best Practices (EA): Until Covid-19, faculty-led programs seemed unlikely to translate well to a virtual setting. The pandemic challenged practitioners and faculty to explore new modalities for global learning. This session will propose future best practices based on provider-institution collaboration that brought professionally produced pre-recorded modules into an existing course initially meant for in-person travel. We will discuss how this innovative approach worked, what was learned, and share student testimonials.
Claire Kelly, Founder & Director, Educational Experiences Abroad
Dr. Christian Wilwohl, Study Abroad Program Director, Providence College
It Takes a Village: Supporting International Students as Campus Partners (ISS): A discussion on strategic collaboration among campus partners in supporting international students. Gain insights from a team of colleagues from ISSS, Academic Advising, and Career Advising about how to develop cross-cultural competencies across functions and create campus-wide advocacy. Identify strategies for colleagues to effectively communicate, foster strong relationships, create a shared ecosystem, particularly while working with international graduate students. Anyone interested in strengthening their partnership with different constituencies may attend.
Jingwen Yan, Assistant Director, ISSO, Brandeis University
Lushang (Sonia) Liang, Higher Education, Associate Director, Career Strategies And Engagement, Brandeis University
Anna Shur-Wilson, Assistant Director Of Academic Affairs And Student Experience, Brandeis University
Applying intercultural frameworks to a social justice context (SI): Rather than approach social justice as an "additional" skill set that international educators must acquire, this session seeks to clarify the link between our work and social justice work by utilizing skills and tools we already have at hand. The session will explore the Intercultural Development Continuum, a tool known for helping us more effectively engage across differences in international contexts, to equip participants with language to discuss issues of domestic diversity, equity, and inclusion within their personal and professional contexts.
Lauren Chow, Education Abroad Advisor, Babson College
Andrea Wiley, Assistant Director, Education Abroad, Babson College
3:00pm - 3:50pm Session Block
A Gamified Approach to Sustainable & Ethical Program Design (EA): In this interactive session, we'll use a "gamifying" approach to consider the lessons learned and challenges overcome during the past year. Participants will engage in a collaborative, multi-phase process to design the "program of the future," maintaining a focus on ethical sustainability, diversity and inclusion, and risk preparedness. As we put our ideas together to create and evaluate potential study abroad programs, we'll seek to identify ways our field can deliver education abroad opportunities that meet the needs of students and host communities in a post-pandemic reality.
Sarah Craver, Assistant Director, European Center, Tufts University
Devin Foxall, Director of Institutional Relations, The School for Field Studies
Confounding Case Studies: STEM OPT (ISS): Confused by a student's STEM OPT reporting? Don't be! in this session, we'll quickly go over the basic requirements of STEM OPT before examining the true nitty gritty and confounding case studies provided by our students. We'll start with some (hopefully) straightforward issues (training plans, 90+ days of unemployment, etc.) and then move in to more advanced issues (staffing agencies, commission-based employment, didn't actually finish program, etc.) cases with outcomes to smooth your STEM OPT stress.
Emma Swift, Associate Director, Office of International Education, University of Vermont
Katie Ahlman, International Student & Scholar Advisor, University of Massachusetts Amherst
A How To Guide for Student Centered Social Media (SI): Figuring out how to use social media to reach students can feel like a bit of a minefield sometimes, yet we know that social media is where students are. This highly practical session focuses on key factors to consider and tried and tested activities and practices that participants can utilize in developing an outreach plan to meet their organizational goals. We will demonstrate easy, immediately actionable, budget-friendly strategies and resources that will help any office up their social media game. Presenters will share lessons learned and tips for increasing future engagement.
Alison McNamara, Digital Marketing And Communications, University of Limerick
Matt Schiesel, Assistant Director for Study Abroad, Siena College
Sara Dart, Vice President, Education in Ireland
4:00pm - 4:50pm Session Block
Do Virtual Internships Have a Shelf Life? (EA): Since 2020, the support for virtual internships has grown exponentially. However, many education abroad professionals find ourselves asking, will virtual internships still be included in their programming or will they be replaced by traditional mobility programs. Case studies from Boston College and the University of Tennessee, Knoxville will serve as a basis for our discussion on the role of virtual internships and why these experiences should remain a part of our global learning initiatives.
Sabrina Starke, University Partnership Manager, Absolute Internship
Michael Saenz, Interim Assistant Director, University of Tennessee Knoxville
Robert Van Pelt, Graduate Assistant - Office of International Programs, Boston College
A Level Playing Field? Considerations for F-1 NCAA International Student-Athletes (ISS): International students are an important part of the dynamic and lucrative field of NCAA intercollegiate sports. However, as F-1 international students there can be limitations and indeed challenges that are unique to their F-1 immigration status. This session will discuss how to foster good working relationships with college athletic departments and international student-athletes alike, and how to navigate such considerations as professional try-outs, signing professional contracts, as well as the increasingly complex "Name, Image and Likeness" (N.I.L.) movement.
Elke Breker, Director - Office of International Student & Scholar Services, Brown University
Emma Swift, Associate Director, Office of International Education, University of Vermont
Kenneth Reade, Director of International Student & Scholars Services, University of Massachusetts Amherst
Heartburn to Burnout: Team Care in the Pandemic Era (SI): The presenters introduce the concept of "compassion fatigue" as it relates to international educators. The discussion focuses on identification of the phenomenon and includes a round-table style discussion around tools and strategies deployed by managers during the pandemic. Takeaways include actionable strategies to address routine burnout in the international student services and education abroad offices.
Orlina Boteva, Director, Office of International Programs, University of Maine - Orono
Katherine Knight, Senior Immigration Advisor, Dartmouth College