The Role of SIOs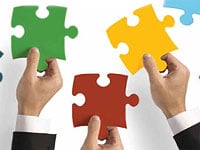 Sending students abroad, hosting international students and scholars, and collaborating with international research partners are increasingly becoming part and parcel of the day-to-day activities of the twenty-first-century university. These activities are often based on the connections and relationships of individual faculty members, departments, and research centers—nowadays, these facilitation tasks for comprehensive internationalization increasingly fall to the senior international officer (SIO), which is becoming a role of growing importance on many U.S. campuses.
On some campuses, the role of the SIO may be new or have only a relatively limited history to draw upon. But even where it is well established, many SIOs are in unchartered waters trying to navigate what to do first and how to get their message across to all of the university stakeholders. Additionally, many new SIOs come from the faculty side of an institution while others come from the international student advising arena, the international student affairs area, the education abroad office, or even, occasionally, from outside the institution. If you are a new or aspiring SIO, advice from seasoned SIOs can help you hit the ground running when the opportunity to lead the institution in internationalization arises.
Gain a Big-Picture Perspective
Although the exact mission of the position looks different at each institution, many SIOs are tasked with coordinating international activities across the entire institution through global affairs offices. Their portfolio can include study abroad, international student services, international research and teaching, faculty exchange, global studies, and much more. New SIOs need to gain a bird's eye view of the institution as a whole.
"When you make the transition to being an SIO, I think it is vital for you to expand your viewpoint…faculty need to begin to see things from the perspective of staff, and staff need to begin to see things from the perspective of the faculty," says Susan Buck Sutton, senior adviser for international initiatives in the Office of the President at Bryn Mawr College. "Above all, you need to begin thinking in an institutionwide manner and to understand that both sides are essential to successful internationalization. Neither side has a monopoly on this, and each is enhanced by understanding the other. Phrased another way, it is essential to develop a 'big picture' view of both the institution and internationalization."
Having an institutionwide perspective allows SIOs to "look for opportunities where we can make a significant, differentiated impact," adds Suresh V. Garimella, chief global affairs officer at Purdue University.
The big picture also requires viewing the institution from an academic, financial, and administrative perspective. This can be a challenge, especially for SIOs coming from a faculty background.
"One of the reasons faculty members become faculty members is because they don't want to be in business. As we are painfully reminded, universities are very large businesses. You have to shift to a mindset that this is both a place of learning and a place of business," says Jeffrey Riedinger, an experienced SIO who held his first SIO position at Michigan State University (MSU) and recently joined University of Washington (UW) as the vice provost of global affairs. For him, an additional challenge of coming from a faculty background was familiarizing himself with the administrative policies and procedures that the university has to operate by: "Part of the challenge is becoming familiar with administrative policies so you can move from the position where it looks like all you are doing is raising barriers."
Developing a Strategic Vision
As senior managers tasked with leading, planning, and coordinating an institution's internationalization goals, there are a number of steps that new SIOs should take as they break into the role at a new institution. According to Sutton, new SIOs need to do the following:
Develop an understanding of the institution as a whole: its mission, strategic goals, key players, basic decisionmaking processes, financial structures, constituent units, and where internationalization fits in the broader institutional picture
Clarify the role he/she is being asked to play, how the SIO position is being defined, what decisions fall to the SIO, with whom the SIO must communicate
Get to know the staff in his/her office and spend time talking about the goals and purpose of the work that is being done in the office
Take stock of the broad range of international activities across the institution, identifying strengths and gaps
Get to know as many individuals outside the international office as possible, from upper-level administrators to faculty to staff in other offices to students
Develop an organizational structure for pulling all relevant constituencies together to collaboratively move internationalization forward
This is an excerpt from "Puzzle Masters" (535kb

) by Charlotte West, which appeared in the January/February 2014 issue of International Educator magazine.