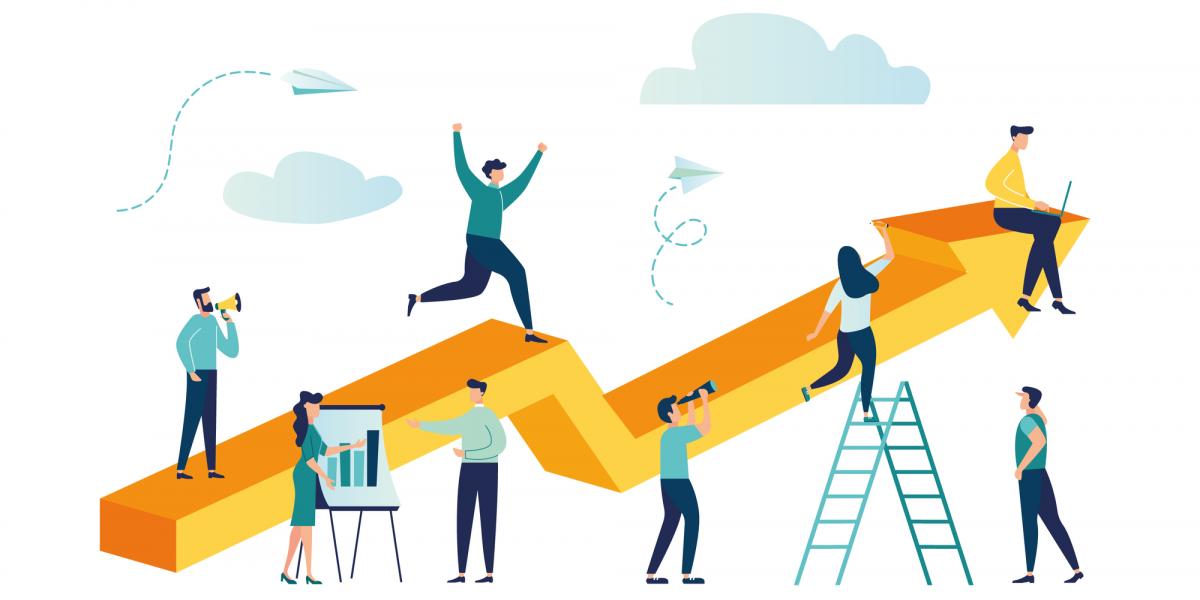 One time for an annual review, I prepared an elevator pitch to convince my supervisor that I was ready for a promotion. My responsibilities had grown over time, and I was ready for the next level. The meeting went well, but when discussing the promotion, she began to list a few of her reservations.
"Well, I'm not sure if you have any strategic planning experience," I remember her saying . "And, organizational leaders do not know how your work supports the organization's mission." Usually, these comments would be a setup for the bad news. However, I saw this as an excellent opportunity to highlight the experience I had gained as a NAFSA leader.
I mentioned my contributions to NAFSA's strategic plan, as well as a related work plan for one of its national teams. I told her about my participation in NAFSA's Advocacy Day and how I wrote about my experience in the organization's newsletter. Furthermore, I offered to elevate my organizational profile by hosting on-site workshops—which I could do thanks to my Trainer Corps experience—and a few brown bag lunch presentations.
After hearing those examples, my supervisor realized that I was well prepared for new challenges. This is just one example of how NAFSA leadership prepared me for the next level in my career and benefited my organization.
Right now, most of us are thinking about our careers and professional futures. You've probably asked yourself, "what's next?" when it comes to bouncing back from a recent setback, or maybe you just want to take a step up.
NAFSA leadership allows you to develop skills and gain experience that may not be easily accessible within your organization or institution. I was ready to move forward (or move on) when the time came for a conversation about a promotion because I had continuously updated my skills in strategic thinking, project management, and communications through my service as a NAFSA leader. My willingness to contribute a little time allowed me to save thousands in professional development courses.
Want to learn more about managing virtual teams, effective decisionmaking, or developing learning opportunities for others? Try NAFSA leadership! Also, since NAFSA is a recognizable name within higher education and the nonprofit world, contributing to such an influential organization expands your visibility and validity.
But skills development and experience aren't the only benefits. When I serve as a NAFSA leader, I feel an even stronger bond to colleagues in the field and with fellow leaders. Together, we grow personally and professionally while creating solutions as a team. Through my service in leadership, I've developed a supportive network and lifelong friendships.
NAFSA leaders directly shape the association and its resources. There are hundreds of opportunities available throughout the year. So, if you are a bit busy and want a short-term option, try reviewing a session proposal or support your state or regional team's event planning needs. With an association of more than 10,000 members, there's always something to do! Visit NAFSA's website to learn more about the benefits, processes, and opportunities in NAFSA leadership.
Whether you're involved in NAFSA for a few years or a few decades, there are tremendous advantages to being a NAFSA leader.