Visiting St. Louis wouldn't be complete without a visit to its many wonderful—and mostly free—museums, art galleries and other cultural institutions in and around the city.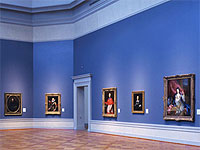 St. Louis Art Museum
Built as the "Palace of the Fine Arts" for the 1904 World's Fair, the St. Louis Art Museum has a vast collection, and is considered one of the top comprehensive art museums in the nation. In fact, the collection is so large that only thirty percent is on display at any given time. The modern art collection includes works by the European masters Matisse, Gauguin, Monet, Picasso, and Van Gogh. The museum's particularly strong collection of twentieth century German paintings includes the world's largest Max Beckmann collection. The museum is always free, except for its rotating exhibitions.
Missouri History Museum
Located near the St. Louis Art Museum, the Missouri History Museum houses both national artifacts and Missouri and St. Louis-related materials, such as local colonial and native artifacts, Louisiana Purchase Exposition artifacts, and items relating to Charles Lindbergh and his transatlantic flight in the " Spirit of St. Louis. "A replica of the "Spirit of St. Louis" can be found in the museum as well. A large amount of artifacts from the Lewis and Clark Expedition are also housed in the permanent collection, as St. Louis was the starting point for that venture. Admission to this museum is also free.
St. Louis Science Center
The St. Louis Science Center is one of the largest centers of its kind with more than 750 exhibits, including an IMAX theater and interactive features. If you're interested in architecture, check out the original building, The McDonnell Planetarium, which was built in 1963 and features a thin-shell, hyperboloid structure designed by Gyo Obata.
Which museums are you planning on visiting? Tell us in the comments.
Mildred Lane Kemper Art Museum
The Mildred Lane Kemper Art Museum began in 1881 in downtown St. Louis as the St. Louis School and Museum of Fine Arts, making it the oldest art museum west of the Mississippi. Its new location on Washington University's campus was designed by Fumihiko Maki, a Pritzker Prize-winning architect, and houses one of the finest university collections in the United States. The museum contains strong holdings of European and American paintings, sculptures, prints, installations, and photographs from the nineteenth to the twenty-first century.
Contemporary Art Museum St. Louis
One of St. Louis' newest museums, the Contemporary Art Museum St. Louis (CAM) is a non-collecting exhibition, educational, and event space in the Grand Center District, adjacent to the Pulitzer Foundation for the Arts. The museum's mission is not to preserve, but to provoke: presenting work from noted artists such as Maya Lin, Bruce Nauman and Cindy Sherman, as well as emerging contemporary artists.
The Pulitzer Foundation for the Arts
Designed by Pritzker Prize-winning architect Tadao Ando and situated in St. Louis' Grand Center district, the Pulitzer presents changing exhibitions and engages in a variety of programming initiatives involving the visual, literary, and performing arts.
St. Louis University Museum of Religious Art
Saint Louis University's Museum of Contemporary Religious Art ( MOCRA ) is the world's first interfaith museum of contemporary art that engages religious and spiritual themes.
Other Great Ideas
Sculpture Gardens
Check out City Garden in downtown St. Louis, or the Laumeier Sculpture Park, about 25 minutes from the convention center.
Opera and Theatre
The Opera Theatre of St. Louis, in Webster Grove, performs English opera, while the Fox Theatre in Grand Center offers concerts and Broadway productions.
Jazz and Symphony
In the heart of Grand Center is intimate jazz venue Jazz at the Bistro, and also the acclaimed St. Louis Symphony Orchestra, which performs at Powell Hall.
---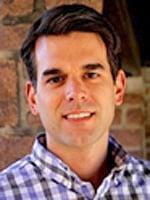 Ryan Saale is the Local Arrangements Committee (LAT) communications chair for NAFSA's 2013 Annual Conference & Expo. Ryan is a St. Louis native who spent time living, studying, and working abroad in Argentina, Chile, Mexico, and Spain, and recently completely his master's degree at Washington University in St. Louis. He began his career in international education in 2009 after working in corporate communications for five years, both in St. Louis and Santiago, Chile. Ryan is assistant director of international affairs at Fontbonne University where he is responsible for all international student recruitment and global outreach initiatives.