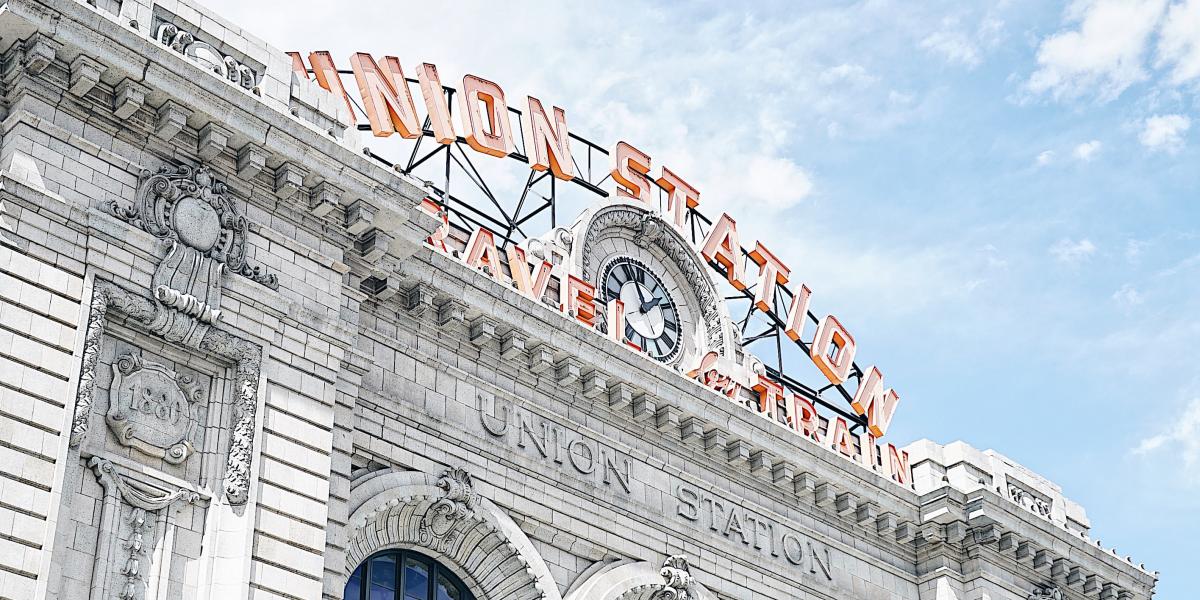 With April drawing to a close and the virtual kick off for #NAFSA2022 on May 4, we're getting excited about traveling to this year's conference city, Denver, Colorado. To get some intel on the city and the spots no NAFSAn should miss, we asked four members of the 2022 Local Arrangements Team—all Denver residents—to share their favorite things about the city they call home.
What's a day or half-day trip outside of Denver you'd recommend?
Megan Buckley: Lost Lake! Or Manitou Springs!
Mary Margaret Herman: Drive to Breckenridge and rent bikes at Avalanche Sports. Then ride up to Isak Heartstone, a 15-foot-tall wooden troll sculpture located on the Trollstigen Trail. Ride back to town and finish the day at Broken Compass Brewing or the Breckenridge Distillery.
Franklin Pesantez: Any hike in Rocky Mountain National Park!
Shing Kit (Jackie) Wong: Full day: Definitely the Rocky Mountain National Park! Half-day: Walk around in Golden to experience the old American West.
What's your favorite neighborhood to explore?
Buckley: I love Congress Park, of course, because that's my neighborhood. 😀 12th street is so cute!
Herman: Uptown. Get a massage or facial at Jalan Spa. Explore City Park and catch City Park Jazz or the Denver Zoo. Eat at Stoney's or Steuben's Uptown.
Pesantez: The Five Points neighborhood in Denver has a long history and great mix of shops and restaurants along Larimer Street.
Wong: I like the Cherry Creek neighborhood. It has two shopping districts—Cherry Creek North and Cherry Creek Shopping Center—that are great casual hangouts.
What's one thing every visitor shouldn't leave Denver without experiencing?
Buckley: Eating a Santiago's breakfast burrito.
Herman: Going to the Red Rocks Park and Amphitheatre!
Pesantez: Seeing the bison at Rocky Mountain Arsenal National Wildlife Refuge.
Wong: Visiting the newly opened Meow Wolf Museum in Denver. Or explore the Colorado Sports Hall of Fame! After all, we have five professional sport teams in Denver.
I can't wait NAFSAns to come to Denver because...
Buckley: ...it's a great city with so much to offer, and it's the best of all worlds: a big city with and nature nearby!
Pesantez: ...it's an international hub, the weather's lovely, and it's a great mix of urban environments and the outdoors.
Wong: ...the opportunities that the city and state can offer for international education.
Sell us on Denver in 10 words or less—or write a haiku about why you love Denver.
Buckley:
Sunshine every day
Gorgeous snowcapped mountain views
Denver is my home
Herman:
Mountain views, breakfast burritos, and copious amounts of live music.
Pesantez:
The mile-high city
Where urban and outdoors meet
Visit, love it, stay
Wong:
300 days of sunshine! The sky is bluer in Colorado!