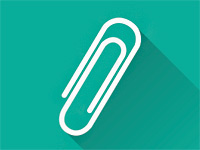 Does this situation sound familiar? You get to your desk one morning and notice an e-mail from your IT team. Sensing trouble, you cautiously open the e-mail and find that your software is about to be upgraded to a newer version. Your heart rate elevates and you groan? choke? throttle something? After all, it seems as though it was only last semester that you'd finally gotten the hang of the update they installed several years ago.
One of the challenges within our field is that reaching our students, informing our peers, and connecting with our stakeholders may require frequent technology upgrades; but most of us would say that there's not enough time to stay up-to-date while actually performing our work functions.
A pointed analogy: many of our students struggle with second language acquisition. We encourage them to take advantage of peer tutoring, knowing that investing the time in this kind of support now will certainly pay off later. But we so often hear the students say, "I don't have time for peer tutoring because my classes are so difficult! I'm spending all my time trying to understand my readings and just doing my homework." This counterproductive pattern typically makes things more difficult for the students in both the short term and the long term. Our logical advice, "Tutoring will help you work faster and will ultimately result in better work," doesn't always fall on receptive ears.
When it comes to technology training, I'm not sure that our attitudes are very different from those of our students. "I can't possibly get training on this new software; I have 300 e-mails to respond to before I even begin to work on my projects!" What if we developed a pattern in our work schedules for "peer tutoring" of our own? Following our analogy, wouldn't learning from a tech pro, for instance, give you the skills to work more efficiently in your software, resulting in faster and better work?
There are numerous time-saving tricks built right into your software that you may not know about.* The people in your IT department probably know most of them and may be glad to share their knowledge with you (after all, better equipped users may equal fewer crisis calls for them). Here are a few ideas you can implement right away:
Idea Checklist:
Ask your IT team for one-on-one training for an hour, once a month. Tell them you want to learn ways to work more efficiently with the software on your computer.
Read one online help topic once a week about using your computer's software to save time.
Attend sessions on technology hacks when offered (like the one below!).
You will hopefully find that your efficiency increases and your technology frustration decreases. You may even kind of look forward to the next upgrade.
*Freebie: Use "Signatures" in Microsoft Outlook to create template e-mails for all of your most commonly used e-mails instead of retyping them. Come to the session below to learn this and other hacks!
Interested in learning more? Join me and my techs-pert colleagues on Thursday, May 28 from 12:00 p.m.–12:45 p.m. for our presentation, "Technology Hacks for the Busy Office," in the Career Center located in the Expo Hall.
---

Erin Hillis, MA, is the Associate Director of International Programs and the PDSO at Rhodes College in Memphis, Tennessee. She received her BA in Linguistics (1998), her MA in English as a Second Language (2000), and is currently in progress on her PhD in Applied Linguistics from The University of Memphis. She is primarily responsible for F and J international students and exchange programs at the College, but also works with US students and faculty on study abroad programming. Erin currently serves as the Chair of the Tennessee Association of International Educators and the Tennessee State Representative for NAFSA Region VII. Her research areas of interest include LGBTQ domestic and international student issues, issues related to underrepresented student populations and study abroad, second language acquisition, and dialectology. While an undergraduate, Erin studied two languages abroad: Chinese at Ningxia University and Russian at the Far Eastern State University. She considers Stavanger, Norway to be her second home.