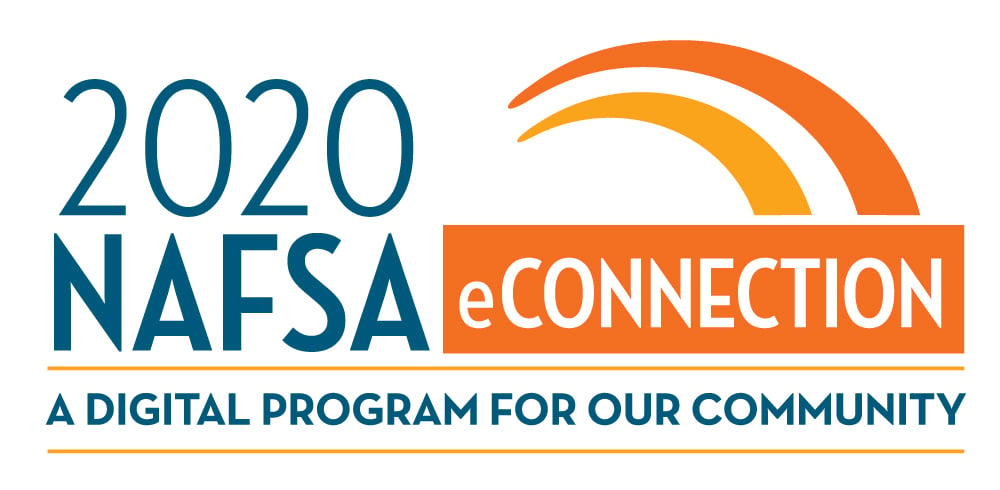 At this time of the year, all of us would be busy preparing for and looking forward to the NAFSA Annual Conference & Expo to reconnect with old friends and make new connections. It is disappointing that we are not able to gather in St. Louis and celebrate our accomplishments. But it has provided an opportunity for us to be creative, innovative, and rise with the challenges of COVID-19.
In my March letter announcing the cancellation of the conference, I noted that we would do everything within our power to continue to look for ways to bring international educators together, make vital connections, and continue to enhance global perspectives.
Well, with remarkable efficiency that has become a the hallmark of the association, NAFSA staff, in collaboration with ACC, led by Kathy Hammett, have put together the 2020 NAFSA eConnection. A dynamic conference in a digital space that is powerful, diverse, and rich in content with many different voices. With topics ranging from alternative advising tools, virtual exchanges, strategies for inclusive communities, challenges to mobility and embracing chaos to find new opportunities, this promises to be an event that's not to be missed.
I invite you to attend the conference and register as soon as possible; it is a free member benefit that provides an exciting new platform to make connections and respite from what seems an intractable challenge!
Finally, I would like to recognize the work of the ACC 2020—Annual Conference Committee. Kathy Hammett and her committee did a splendid job of putting together the conference. And, although we cannot acknowledge their contributions in person, I am sure we will do so virtually, and hopefully in-person soon. Thank you, ACC!
Be safe and take care of yourself.