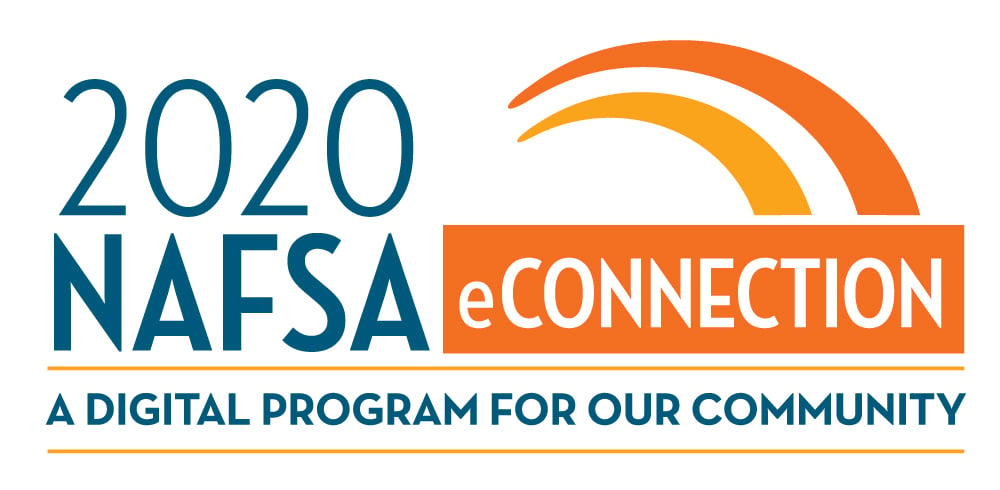 Necessity is indeed the mother of invention. Although deeply disappointed that the coronavirus (COVID-19) crisis means that we cannot host our traditional in-person annual conference, I am thrilled to see a new special NAFSA program take shape.
The 2020 NAFSA eConnection will be an online program for learning, sharing, and connecting, with the hope of bringing our community together at a time when we need it most. The program will provide unique opportunities to share ideas, engage with peers, and look into the future together. This event is a free benefit to NAFSA members and will include a live program held over 5 days (May 26 and 27 and June 3, 10, and 17).
We felt that it was important for us to continue our annual conference tradition, albeit in this new digital format, to ensure that our members and the international education community can still take advantage of the learning opportunities and connections that they need.
NAFSA staff and the 2020 Annual Conference Committee worked together to curate sessions and add additional resources and opportunities for engagement over this new platform. Each day has a theme; they are: Community, Learning, Leadership and Professional Development, Global Issues and Perspectives, and Looking into the Future. There will be daily live interactions as well as pre-recorded segments.
I have been writing about resilience. As I wrote in International Educator, "We look to our professional association to both give and receive support from each other." We hope the 2020 NAFSA eConnection will help you feel more resilient. This virtual program is an innovation for us. Please join us for this new NAFSA experience!
---
Esther Brimmer, DPhil, currently serves as the executive director and chief executive officer of NAFSA: Association of International Educators.