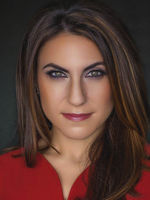 NAFSA 2016 offers a full slate of outstanding plenary speakers. But one in particular is of special interest to me for both personal and professional reasons. When I read the introduction to Gayle Tzemach Lemmon's book, The Dressmaker of Khair Khana, describing the first time she arrived in Kabul, Afghanistan, I immediately identified with the sights, sounds, smells, and experience of wearing and keeping on a headscarf along with the anxiety of getting through the arrival process.
Over a four-year period, I visited Kabul five times to work on an NGO project with university students. Lemmon's lively and detailed writing style brought back memories, but what affected me more was how she captured the spirit of the Afghan people and especially the women in this country who have known war for over 30 years. I too also met women who survived the Taliban years and who engaged in similar entrepreneurial activities as the book describes. I purchased beautiful clothing from a cooperative where women sell their creations to support their families. I know that Lemmon will bring all of her experiences to life for the NAFSA audience as she has for her readers.
Her TedxWomen talk is dynamic and provides a preview of what we can expect in Denver. Lemmon integrates facts and figures about women entrepreneurs in countries such as Rwanda, Bosnia, and Afghanistan with narratives about the women and about her own awakening to what takes place in war-riddled countries that does not make the nightly news.
Lemmon is a journalist with national and international experience who left a promising network television news career to pursue an MBA at Harvard. Her research on women entrepreneurs was part of her MBA studies and was initially reported in the Financial Times. She was a Fulbright Scholar in Spain and a Robert Bosch Foundation Fellow in Germany. Lemmon's international experiences are a testimony to the value of international education, especially at the graduate level.
Study abroad for undergraduate students and graduate students is a life-changing experience for both. However, as Lemmon's MBA research demonstrates, the impact for graduate students often extends far beyond the personal when the focus is on research and advanced studies. Lemmon's direct interaction with the people and the culture of the countries she researched is an excellent example of citizen diplomacy -- something else that NAFSANs value and promote.
There remains a growing need for the world to better understand the personal toll of conflict and to emphasize what connects us as humans. Gayle Tzemach Lemmon and her experiences underscore what one individual with an international education can do to impact those who will never leave the country. Her writings and online talks have reached millions. For those of us who are involved in international education, I am confident that we will leave the plenary session saying, "This is why we do what we do."
Learn more about all of the plenary speakers at NAFSA 2016.
---
Diana Carlin recently retired as associate provost for graduate and global education at Saint Louis University. She will serve as a member at large on NAFSA's 2016 Board of Directors.