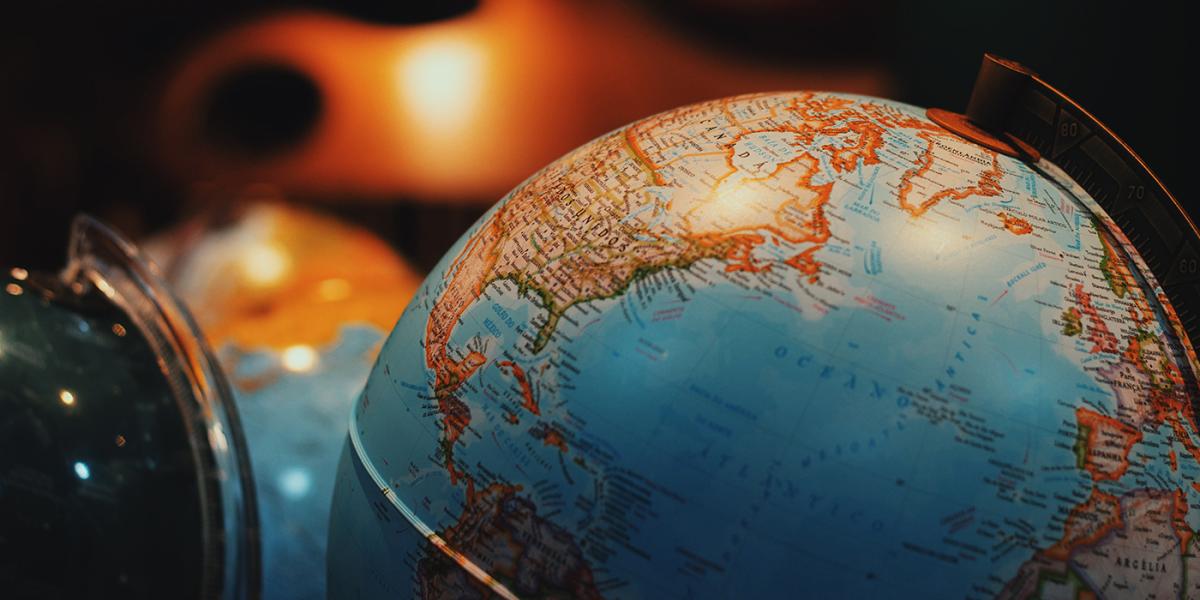 The White House recently released the 2022 National Security Strategy, a congressionally mandated annual report that outlines the administration's national security concerns and its plans for addressing them.
The strategy emphasizes the importance of investing in the American people by increasing access to high-quality education and training. But what it leaves out is that to ensure our national security, a high-quality education must include a global education—one that ensures our citizens have the opportunity to better understand the politics, cultures, and languages of the world. Doing so better positions the United States for success in a global economy, as well as to solve the world's most pressing challenges. 
Here's a breakdown of three things the strategy gets right—and why—as well as what NAFSA would like to add in the interest of our members and the students they serve.
1. U.S. innovation is fueled by global talent.
This year's National Security Strategy asserts the importance of outcompeting China. As we've argued before, U.S. efforts to counter Chinese competition in the tech sector—most recently through the Chips and Science Act signed into law to boost the U.S. semiconductor industry—will fall short without increasing the flow of STEM talent from around the world to the United States. That starts with welcoming these individuals to our colleges and universities. The United States currently attracts nearly one million international students annually, approximately half of them enrolled in STEM programs. While they make up only 5 percent of the total student population, international students earned nearly half of all master's and doctoral STEM degrees awarded in 2019.
2. The United States is a top destination country—but competition is growing.
The document states the United States enjoys an "asymmetrical advantage in attracting global talent," and while that has been true historically, we must not take that advantage for granted. Other countries such as Canada and the United Kingdom are seeing double-digit growth in international student enrollment thanks to their favorable immigration and work visa policies, while that number is declining in the United States.
3. The pipeline of STEM talent hinges on policy change.
The strategy's pledge to "aggressively implement recent visa actions and work with Congress to do more" is encouraging. But for a real contribution to the STEM workforce to occur, the agenda must include changing policy so that international student visa applicants do not need to convincingly demonstrate they have no desire to remain in the United States after graduation and by making green cards more readily available to these individuals.
Why It Matters…
It is in the country's best interest to do so. For generations, international students have advanced U.S. foreign policy, diplomacy, and homeland security goals while also enriching the worldview of their domestic classmates and making important contributions to local communities and economies—in the amount of more than $28 billion in the 2020–2021 academic year, according to NAFSA's analysis.
Research by the National Foundation for American Policy found that, since 2000, one-quarter of all U.S. "unicorns"—start-ups valued at $1 billion or more—have a founder who first came to the United States as an international student.
If you received a COVID-19 vaccine from Moderna or have used Zoom for a work call in the last 3 years, you can credit an international student. A co-founder of Moderna began his career as an international student in the United States; an international student from India invented the technology that makes image and video sharing possible through apps like Zoom and Facetime.
Nor can the United States afford to turn its back on welcoming those pursuing non-STEM majors to its colleges and universities and workforce. Today's international students become important ambassadors of U.S. culture, values, and ideals wherever their lives take them, and they bring important viewpoints and perspectives to U.S. classrooms and communities.
…and Why a National Strategy for International Education is the Answer
For those very reasons, NAFSA has long been a proponent of a national strategy on international education that sets targets, supports policies, and funds programs that increase the number and diversity of international students at U.S. higher education institutions; increase the number and diversity of American students participating in study abroad programs; and encourage internationalized curricula, foreign language instruction, collaborative research, and faculty mobility.
Adopting a national strategy for international education is a natural companion to the U.S. national security strategy. Doing so, along with updating U.S. visa and immigration policy, will ensure that the U.S. is a leader in solving the most pressing needs of today, including climate change, public health challenges, and social and racial injustice. In other words, ensuring our national security.
What You Can Do
Urge the Biden-Harris administration to adopt a national strategy for international education.