Image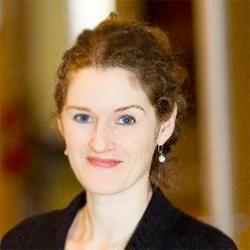 Jill Allen Murray, MPA
NAFSA: Association of International Educators
Deputy Executive Director, Public Policy
Jill Allen Murray is Deputy Executive Director, Public Policy at NAFSA: Association of International Educators where she leads the organization's public policy engagement, including congressional, administrative, media and constituent advocacy strategy and implementation. Prior to joining NAFSA, Ms. Allen Murray served as Managing Director of a boutique advocacy firm and Chief of Staff to a Member of Congress in the United States House of Representatives. Allen Murray has two decades of experience on Capitol Hill, presidential and congressional campaigns and work for and on behalf of nonprofit organizations focused on advancing outcomes in education and innovation.
Her advocacy and government outcomes include a congressionally-requested American Academy of Arts and Sciences study on the importance of world language learning and new funding for a variety of important causes, including underserved blind and dyslexic students, regional innovation and multiple sclerosis research.
Allen Murray holds a Master of Public Administration from the Maxwell School at Syracuse University and a BA from Colgate University.
Contact