Career Center at NAFSA 2021
NAFSA welcomes NAFSA 2021 Annual Conference & Expo registrants to access the Career Center. The Career Center provides you with an opportunity to learn, engage, and discover opportunities to build your career path. Meet with Career Advisers, attend live sessions, access on-demand programs, or access career-related resources. Career Center content will continue to be accessible to registrants for 30 days following the Annual Conference.
NAFSA thanks Rosetta Stone for their sponsorship of the Career Center at NAFSA 2021.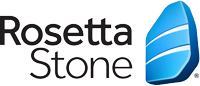 Meet with NAFSA Career Advisers
NAFSA is pleased to provide annual conference registrants with the opportunity to meet with a NAFSA Career Adviser on June 1 – 2 from 11 a.m. – 2:00 p.m. (EDT) each day, during the annual conference. If you are interested in career advice; a quick scan of your resume; or views on international education careers, this is a great opportunity for you engage with a seasoned professional. Appointments can be booked starting on Friday, May 28, 2021. Please register early.
Become a NAFSA Career Adviser
NAFSA invites you to be a Career Adviser at the NAFSA 2021 Annual Conference & Expo. Our Career Advisers are an essential part of our NAFSA Career Center during the Annual Conference. As a Career Adviser, you will meet one-on-one with registrants who are seeking career advice; a quick scan of a resume; and views on international education. We welcome your enthusiastic and knowledgeable support for IE professionals who will benefit from your knowledge and perspective. NAFSA 2021 Annual Conference & Expo registration is required. Apply now.
NAFSA thanks Rosetta Stone for their sponsorship of the Career Adviser program at NAFSA 2021.
Attend Career Center Programs
Career Center sessions have been carefully selected by the NAFSA 2021 Annual Conference Committee to provide you with exceptional and timely programs that you can attend live or on-demand. The sessions are presented by seasoned international education and career management experts. Attend these sessions to gain insights as you chart your career path.
Building Pathways at Community Colleges for Careers in Global Affairs
June 2, 2021 | 9:00 a.m.
Presenters discuss how community colleges can intentionally build pathways to increase access to gateway opportunities for their students to pursue careers in global affairs. This session benefits administrators who want to expand access and opportunities for scholarships and internationalized career pathways for community college students.
Beyond Burnout: What International Educators Must Know About Secondary Trauma
June 2, 2021 | 10:00 a.m.
The presenter draws on her background in trauma-informed care to introduce the concept of secondary traumatic stress (STS) as it relates to international educators. The discussion focuses on identification of the phenomenon and how to support colleagues experiencing STS. Takeaways include tools and strategies designed to be actionable in the international students and education abroad offices.
Ensuring Successful Career Paths in International Education Through Elevated Linguistic Competencies
June 3, 2021 | 10:30 a.m.
Positioning oneself for global career opportunities has never been more important, yet a deficit of intercultural and linguistic competencies can hinder career advancement. The advent of digital technologies has made the acquisition of language skills and cultural knowledge more accessible than ever. When professionals acquire the tools to navigate multiple cultures, they position themselves for career success within international education and beyond. Learn how to create multilingual learning communities to engage all students and scholars, as well as model practices in diversity, equity, and inclusion.
Navigating Challenging Management Situations
June 3, 2021 | 3:00 p.m.
People often advance into leadership positions based on performance without formal management training, yet managing staff is a significant part of daily work. This session explores common challenging management scenarios professionals encounter in the international education field. Through peer-driven discussions, presenters apply collective wisdom to dissect management case studies.
Building Your Professional Agency
June 4, 2021 | 10:00 a.m.
How do you acquire and develop professional knowledge and skills that will make you marketable? A panel of professionals talks about their unique approaches to navigating their careers and professional development through setbacks and job changes. Learn how to gain and leverage outreach skills to achieve academic and leadership goals.
Fulbright International Education Administrators (IEA) Seminars: Yes, You Can!
View On-Demand
The Fulbright IEA Seminars provide U.S. international education professionals with opportunities to gain in-depth knowledge about participating countries and establish lasting connections with international colleagues. Learn the components of a successful application from former participants who share their experiences and insights.
Career Readiness During and After the Pandemic
View On-Demand
The COVID-19 pandemic has caused substantial job loss in the international education field. This session provides attendees with ways to maintain career and personal readiness to handle job change and loss. Participants leave with a checklist of items to help them prepare for new challenges and opportunities.
NAFSA thanks Rosetta Stone for their sponsorship of the NAFSA Career Center Programs.
NAFSA Job Registry
For Job Seekers
Access the premier resource for your job search. The NAFSA Job Registry features positions from all practice areas, at all levels, and in all parts of the world.
Search for a Job
For Employers
Search for the most qualified candidates and advertise your job openings. NAFSA is pleased to provide employers with a 20% discount on all job postings through June 30, 2021.
Post Your Jobs
Return to the NAFSA 2021 Annual Conference & Expo Program