About NAFSA and Region II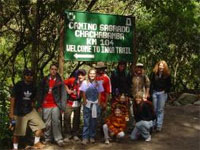 In a world of complex and urgent problems, solutions require shared knowledge, understanding, and commitment among people of many cultures.
NAFSA: Association of International Educators promotes the exchange of students and scholars to and from the United States. The association provides a statement of ethical principles and provides professional education and training that strengthen institutional programs and services related to international educational exchange. NAFSA provides a forum for discussion of issues and a network for sharing information as it seeks to increase awareness of and support for international education in higher education, in government, and in the community.
NAFSA's aim is to strengthen and enrich international educational exchange between the United States and the rest of the world. The association's nearly 10,000 members—from all 50 states and more than 150 countries—share a belief that international educational exchange advances learning and scholarship, builds respect among different peoples, and encourages constructive leadership in a global community.
In 1948, NAFSA pioneered the concept of providing professional services for postsecondary exchange students. Early efforts to enhance living and learning environments for exchange students have blossomed into today's active association of accomplished professionals whose numbers continue to grow worldwide.
...and Region II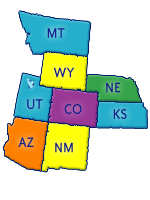 NAFSA is organized into 11 geographic regions. Each region is governed by an elected chair and a team comprised of representatives of the professional sections and professional educator groups. Regions publish newsletters and sponsor annual conferences and frequent workshops on topics of special interest.
Region II consists of Arizona, Colorado, Kansas, Montana, Nebraska, New Mexico, Utah, and Wyoming.