Montana
The following organization, which are independent of NAFSA: Association of International Educators, provides additional opportunities to network and access resources within your state as well as local communities.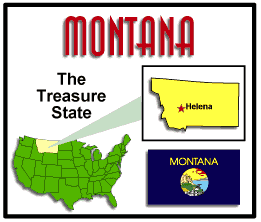 Welcome to the Montana International Education page! Montana, the Big Sky Country, is located in the Pacific Northwest and shares the longest border with Canada of any state. Montana is home to two major National Parks, Glacier and Yellowstone, as well as numerous state parks and recreation sites.
Higher education in the state consists of the Montana University System with two universities, four four-year colleges, five colleges of technology, three community colleges, seven tribal colleges on our seven reservations, and three private four-year colleges. You can find more details on each of these institutions at MUS Colleges & Universities.
The state had an enrollment of 1153 international students during the 2007-08 academic year. This was a 20.4% increase over the previous year. These institutions also sent 478 students on study abroad programs in 2006-07, an increase of 81.1% over the previous year. Higher education institutions in the state also hosted 436 international scholars during the 2007-08 academic year. The two intensive English programs in the state enrolled 171 students during 2007. Don't hesitate to contact me with questions or concerns!
Fred Sullivan
Montana Tech of the Univ. of Montana
1300 W. Park Street
Butte, MT 59701
T: 406.496.4304
[email protected]