Nebraska
The following organization, which are independent of NAFSA: Association of International Educators, provides additional opportunities to network and access resources within your state as well as local communities.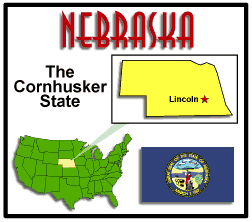 Nebraska may be a small state in terms of population, and located far from our country's coasts, but Nebraska's educational system takes global matters seriously and does remarkable things in the field of international education.
Nebraska's postsecondary educational institutions represent an important asset for the internationalization of our state: integrating knowledge of world history, geography, science and technology, world languages, literature, and international affairs into the curriculum through a variety of international efforts.
Nebraska International Educators believe strongly that relationships formed between individuals from different countries, as part of international education programs and exchanges, can also foster goodwill that will develop into vibrant, mutually beneficial partnerships among nations. Nebraska is creating friends all over the world!
Within our portion of the NAFSA website you'll find information on what Nebraska International Educators are doing within the varied areas of international education. These efforts are important for a secure, prosperous future not only for Nebraska, but also for the United States and for the world as a whole!
2018 Nebraska International Educators Board
Stephen Mattos  

Past NIE Chair/NE State Representative

University of Nebraska, Lincoln

Amy Lester

NIE Ed. Abroad Rep

University of Nebraska, Lincoln

Susan Kash-Brown  

NIE ESL Rep & Trainer

Southeast Community College

Jennifer Stahl  

NIE ISSS Rep

UNO

Jackson Wu-Pong  

NIE Enrollment Management Rep

University of Nebraska-Lincoln

Jake Hoy-Elswick  

NIE Private College Rep

Doane University

Tracy Falconer  

2018-2019 NIE Chair/NAFSA Nebraska State Rep

University of Nebraska at Kearney

Cindy Cammack

NIE State College Rep

Peru State College

Leah Keino  

Greater Nebraska Rep

Wayne State College