Image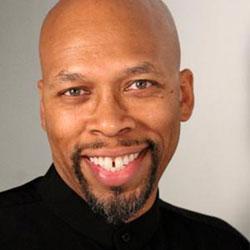 Akil Kokayi Khalfani, PhD
Director of the Africana Institute
Essex County College
Akil Kokayi Khalfani, PhD, is a change agent, motivational speaker, ambassador, author, and professor. He is director for the Center for Global Education and Experiences, and the director of the Africana Institute and associate professor of sociology at Essex County College.
Khalfani is the host and executive producer of The Pulse, a televised talk show that explores the diversity of the African global experience (since 2011). He has appeared in several documentaries including: Searching for Shaniqua and Black Eagle of Harlem. He has given keynote addresses at the United Nations and for various corporate and government organizations such as KPMG and the Transportation and Security Administration (TSA).
Khalfani earned a PhD and a master's degrees in sociology from the University of Pennsylvania, from which he also earned a graduate certificate in African studies. While living in South Africa he studied at the University of Pretoria. He earned his bachelor's degree also in sociology from the University of California, Santa Cruz. His areas of expertise are Africana Studies, race relations, social stratification, and developing solutions to social problems.