Image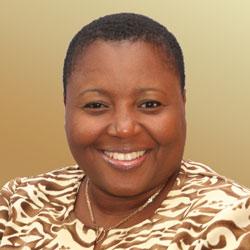 Althea Gordon, MA
Senior Assistant Registrar, International Students Office
The University of the West Indies
Althea Gordon is the senior assistant registrar in the International Students Office at the University of the West Indies (UWI), Mona Campus in Jamaica. A position she has held since August 1, 2008 managing mobility partnerships, the recruitment of international students and the preparation of bids for funding under the Erasmus+ Project. She also oversees the coordination of scholarship programmes funded by the Canadian Bureau for International Education.
Gordon holds a certificate in public administration, a bachelor of science degree in international relations with a minor in sociology from the UWI, Mona, and a master of arts degree in international law and Politics from the University of Hull, England. An alumnus of the EducationUSA Leadership Institute she has presented at several international conferences, including NAFSA, and has worked with government agencies in Jamaica in the development of position papers on international education.
She has served as the external examiner for Sociology at local colleges in Jamaica and has tutored in the Department of Government at the UWI, Mona.