Image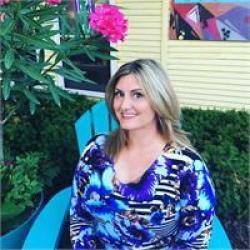 Amber Cordell, MA
Associate Director, Programming & Support
Emory University
As the Associate Director of Programming and Support at Emory University, Amber leads programming efforts for Emory's international students and scholars through intercultural competency and leadership programs, and educational and social events. She also offers intercultural communication and personal leadership workshops to Emory's faculty and staff.
Amber earned a master's degree in religion (with a specialization in Buddhism) at Wake Forest University. She holds a bachelor's degree in psychology and religion/philosophy from Shorter College. Prior to joining Emory's ISSS office, Amber worked at Michigan State University as the Educational Programs Manager from 2008 to 2019. Amber has been in the field of international education since 2005 when she began her career at the University of Kansas Medical Center. She also taught English in Kyoto prefecture, Japan, for three years (2001-2004) with the Japan Exchange and Teaching (JET) program.
Amber served for three years as the NAFSA KCISSS Campus and Community Programming Network Leader and is a member of the NAFSA Trainer Corps program. She was a 2009 intern at the Summer Institute for Intercultural Communication and a "rintern" in 2016. She is a certified administrator of the Intercultural Development Inventory (IDI) and a member of SIETAR USA: Society for Intercultural Education, Training and Research.
In her free time, Amber is a performing singer-songwriter and loves traveling around the world. She is obsessed with her dog Jolene.