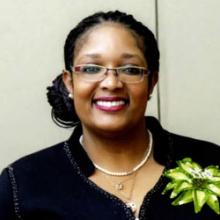 Anize Appel, EdD
Associate Director for the Center for Global Education
Moravian College
Member-at-Large, Member Engagement Committee
Anize Appel, EdD, is associate director for the Center for Global Education at Moravian College. Appel assists in the development, management, and implementation of the strategic vision of the department, international student recruitment, enrollment and international student support network, manages the study abroad program, and also serves as project manager for the department's operational and technical needs. Appel served as club advisers to three student organizations and teaches college courses. Previously, as assistant director at Northampton Community College, she wrote grants, served as academic adviser to international students/scholar/visitors, strategized and led the study abroad programs, supported budgetary oversight, facilitated project management and taught courses.
Appel served as head mistress and as the international students' expert at two Independent schools (K-12) in Pennsylvania.
Appel has served as chairman of the executive board of a standing committee (UREAG) of the Comparative International Education Society (CIES), president of Alpha Kappa Alpha Sorority, Inc., Epsilon Sigma Omega Chapter, and served as transportation chairman for conferences with attendance of more than 25,000.
Her research interests include international educational trends, supportive processes associated with effective international education, and the processes involved in the development of teacher and student resilience in climates situated in chronic crisis.