Image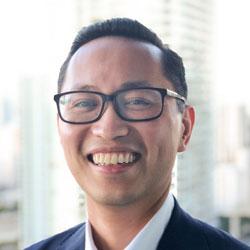 Archie P. Cubarrubia, EdD
Deputy Director, Institutional Transformation, Postsecondary Success
Bill & Melinda Gates Foundation
Archie P. Cubarrubia, EdD, serves as deputy director, institutional transformation in the postsecondary success team at the Bill & Melinda Gates Foundation. He leads the foundation's team responsible for understanding how colleges and universities transform themselves to dramatically improve their performance and eliminate student success gaps and translating that understanding into useful tools, methods, and resources.
He previously served as vice provost for institutional effectiveness at Miami Dade College, where he led the institution's strategic planning, institutional research, policy analysis, assessment and evaluation, and quality assurance activities. He also previously served at the U.S. Department of Education, leading the agency's high-priority and high-profile activities related to postsecondary access, affordability, and accountability under the Bush and Obama Administrations. He oversaw the National Postsecondary Education Cooperative and directed research and development activities for the Integrated Postsecondary Education Data System (IPEDS).
A lifelong student advocate and national expert on postsecondary policy, programs, and data, he earned his BS in health studies and EdM in policy, planning, and administration from Boston University and his EdD in higher education administration from The George Washington University.