Image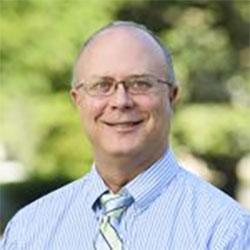 Bill Wallace
Director
University of Alabama English Language Institute
Dr. Wallace has been in the ESL field since 1978 and is currently the director of the University of Alabama English Language Institute and VP Elect for Advocacy on the EnglishUSA Executive Board.
At the University of Alabama, he has been a strong advocate for internationalizing the campus and supporting the successful transition of English Language learners to full time degree-seeking study through pathways and conditional admissions programs he initiated. He created a study center to foster persistence and independent learning for students and his vision has made University of Alabama's ELI a world-class intensive English program where international students feel welcomed, supported, integrated, and celebrated.
In addition to his leadership at the University of Alabama, he has also served in various leadership roles in a broad spectrum of professional associations such as NAFSA, UCIEP, CEA, TESOL, AAIEP to name a few. He has served as mentor to many IEM Professionals and have worked tirelessly to advocate for international students, and to advance the ESL profession.
Words from his nominators:
"Within international education as a whole, he has become a go-to resource and inspiration for other administrators. He is the model for cultivating relationships with government sponsors and organizations all over the world."
"Dr. Wallace has earned deep respect in our field; furthermore, he has instilled energy and motivation in those who have witnessed his long-term commitment and unending perseverance. He has proven to us all that he is a humble leader with far-reaching vision who can bring a concept to life and then be found in the trenches contributing to do the work at hand."