Image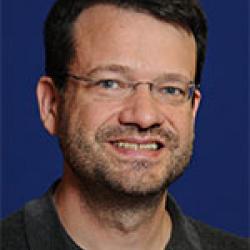 Chris Glass, PhD
Graduate Program Director
Old Dominion University
Chris R. Glass is an assistant professor of higher education at Old Dominion University in Norfolk, VA. He takes a social psychological approach to researching issues in American higher education, with an interest in how the presence of others affects educational outcomes such as achievement, motivation, and social development. Glass is a lead researcher on the Global Perspective Inventory (GPI), a widely-used assessment instrument that examines the relationship between educational experiences and global learning outcomes. He received the 2016 Provost's Award for Leadership in International Education at ODU and participated in the 2014-15 ASHE/NAFSA Collaboration Global Learning and International Educational Mobility.
Glass's article, "Comparative effects of belongingness on the academic success and cross-cultural interactions of domestic and international students", uses a resilience-based model of acculturation to examine the effects of a sense of belonging on cross-cultural interaction and academic success. He found that a sense of belonging increased cross-cultural interaction between international and domestic students, and it substantially enhanced international students' average grade earned. Cultural events, leadership programs, and community service enhanced a sense of belonging, buffered the effects of racism, and provided a secure base for the exploration of cross-cultural relationships. You can access the article on the International Journal of Intercultural Relations journal website, or request a free copy from Glass via Research Gate.
Glass received his PhD from Michigan State University where he worked at the Global Institute for Higher Education (GIHE) and National Center for the Study of University Engagement (NCSUE).
He is the author of the book International Student Engagement: Strategies for Connective, Inclusive, and Purposeful Campus Environments (Stylus Publishing) and the report "Uneven Experiences: What's Missing and What Matters for International Students. To learn more about Glass's research and writing on international students, MOOCs, and publicly engaged scholarship, visit his ODU website.
Chris R. Glass received the 2016 Innovative Research in International Education Award.