Image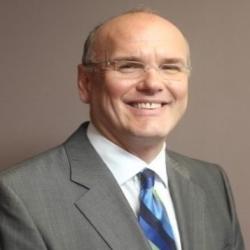 David Anthony Mims Ware
Ware|Immigration
David Ware has been an immigration practitioner since 1982, with a consistent focus on higher education. His national practice boasts offices in New Orleans, Denver, and Seattle. He is active in AIEA, AILA, NAFSA, the FBA, and NACUA, and is a frequent speaker and author on immigration topics. He currently serves on the board and Annual Conference Committee of the FBA's Immigration Law Section (ILS); on AILA's Paralegal Access Committee; and the FBA's Professional Development Committee. He has previously served on the following AILA Committees: Healthcare (chair); Student (chair); Labor; TSC; and the CSC Subcommittee of SCOPS. He is a longtime member of IMMLAW as well as the IMG Taskforce, for which he is currently serving on the Annual Conference Committee. He was chosen as the FBA ILS' Lawyer of the Year in 2017.
Within NAFSA, Ware served as chair of the Healthcare Institutions Interest Group as well as treasurer of Region III, which named him Outstanding Region III Member of the Year. He has spoken at many NAFSA regional conferences and the NAFSA Annual Conference for the last 20 years. Many of his regional sessions were chosen as "Best of Region".
Ware's interest in international education began with two stints of study abroad: a year in Peru, then a yearlong Fulbright in Mexico. He served as an advisor in the UT International Office for FGMA students during law school.