Image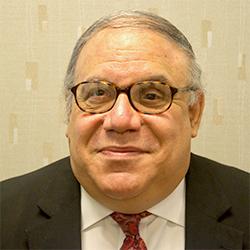 David Levin
Senior Program Manager
U.S. Department of State's Bureau of Educational and Cultural Affairs
David Levin had served as a Senior Program Manager in the U.S. Department of State's Bureau of Educational and Cultural Affairs since 1999, overseeing selected worldwide Fulbright Scholar Programs, and is the Fulbright Program alumni liaison. In addition, he leads the Bureau's diversity and inclusion efforts, and is engaged in outreach throughout the United States – particularly to underrepresented colleges and universities including community colleges and minority-serving institutions, and with their related associations and organizations. Levin works closely with the five White House Initiative Offices which serve minority audiences. Additionally, he helped Diversity Abroad develop and launch its annual MSI Global Summit. His diversity work also focuses on individuals with disabilities and he manages the Bureau's grant agreement supporting the National Clearinghouse on Disability and Exchange. In 2000, Levin conceived of and proposed establishing International Education Week. Prior to his current position, Levin spent 15 years with the U.S. Information Agency working to expand Fulbright Teacher Exchanges worldwide and managing Fulbright and other scholar exchanges, in cooperation with IIE, IREX, and CAORC. Prior to that Levin spent 7 years with the U.S. Department of Education, managing programs under Title VI and Fulbright-Hays including citizen education programs, seminars abroad and Department bilateral agreements, and directing the Department's International Education Information Clearinghouse. Before joining federal service in 1977, Levin began his career in international education serving two years as Special Assistant to the Director of the International Education Division of the American Council on Education. He studied at the University of Wisconsin-Madison, holds a B.A. in Government from Beloit College, and earned a Master's degree in Public Administration in International Affairs from American University. He also studied in Austria, and interned at both the United Nations in Geneva and at Nippon Telegraph and Telephone in Tokyo. Levin's work has taken him throughout the United States, Europe, Asia, the Middle East, and North Africa. He has been recognized for his varied contributions to International Education by both the federal government and by the private sector.
Leadership and Collaboration Awardee
David Levin received the 2019 NAFSA International Education Award for Leadership and Collaboration.