Image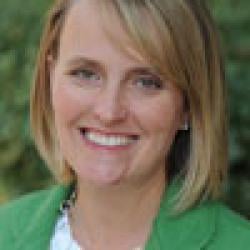 Heather Housley
Director of International Students and Scholar Services
Georgia State University
Heather Housley received the 2016 KC ISSS Award of Excellence.
Housley is director of international student and scholar services at Georgia State University (GSU) in Atlanta, where she has worked with international students and scholars since 1997. Housley is a long-time member of NAFSA and is a frequent presenter at state, Region VII, and national conferences. She has served as chair of the Georgia Association of International Educators, state representative to Region VII, and chair of Region VII where she coordinated the 2012 bi-regional conference in San Juan, Puerto Rico.
Housley has a passion for student leadership development that led her to initiate and chair a statewide committee to establish the Georgia International Leadership Conference for international and U.S. study abroad students in 1998. The annual conference has served as a model for other states in the region which have developed similar leadership conferences. She enjoys learning more about the world every day while serving GSU's growing international student and scholar community, and is invigorated by the challenges and opportunities presented by the ever-changing landscape of international education.
Housley served as a Peace Corps Volunteer in Senegal and is a past recipient of Region VII's International Excellence Award. A Tennessee native, Housley is an enthusiastic fan of both her alma maters: the University of Tennessee-Knoxville and The Ohio State University.