Image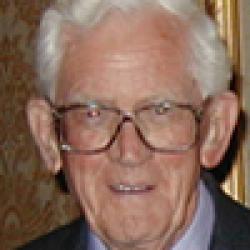 Hugh M. Jenkins
Hugh M. Jenkins should be considered "Mr. NAFSA" for his commitment to international education and his outstanding leadership in many roles.
Mr. Jenkins became involved with international ("foreign") students in New York City, and was active in a group called "Committee on Friendly Relations among Foreign Students." He was the NAFSA president in 1965-66, the last NAFSA president to serve without an executive director, though his office in New York was considered a "working central office."
In 1966, he was selected as the first executive director of NAFSA, and led the organization to relocate its headquarters in Washington, DC, to be in closer contact with other offices related to higher education. His was the longest tenure in that position, serving from 1966 to 1979, during which time the title was changed to "Executive Vice President."
Mr. Jenkins' early leadership and persistence led to a proposal to the NAFSA Board of Directors in 1960 to create a Community Section, which was established at the annual conference in Columbus, Ohio, on April 11, 1961. At that time, he was elected the first COMSEC chair. He was influential in securing strong support for the new section from leaders both in and beyond NAFSA.
Throughout the intervening years, Mr. Jenkins has continued his involvement in NAFSA, especially his support of the Community Programming Section. After his retirement in 1979, he continued to develop many projects, served as Recorder for AID projects, wrote frequently for the organization, and spent long (and "dusty") months organizing the NAFSA archives. At the 40th anniversary of NAFSA, Mr. Jenkins was especially recognized as one of the 40 NAFSAns making unique contributions to the association.
It is with great respect, honor, and appreciation that the Community Programming Section is pleased to name its newly developed annual award the "Hugh M. Jenkins Award for Excellence in Community Programming," and to name Mr. Jenkins as the first recipient of the award.
Mr. Jenkins passed away on June 29, 2005.