Image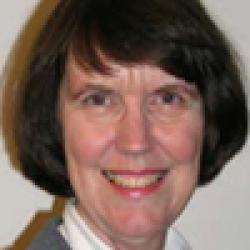 Jane Dunham
Jane Dunham epitomizes the purpose and aims of the Hugh M. Jenkins Award. She embodies leadership and volunteerism. She has been professionally involved in international office leadership at three major Texas universities, and the volunteer coordinator at a fourth, the University of Texas-Austin's Family and Community Programs Office. In each institution Jane has demonstrated her strength as a leader who has recruited, trained, and recognized volunteers. Jane does the same within NAFSA, where she has held numerous national and regional leadership positions - COMSEC chair-elect, chair and past chair, Region III chair - to name a few. Jane's profile is also one of unbounded generosity. She has mentored, consulted, and given her time and talent to literally thousands of people seeking to know the best practices of community programming in many countries.
Her strong track record of volunteerism extends over three decades. Whether it's the University of Texas-Austin or the Netherlands, U.S. private organizations, such as SIETAR, Youth for Understanding, and the Institute of International Education, or her leadership in Christmas International House for 17 years, Jane's spirit of volunteerism and long-term commitment to international exchange organizations are well-documented. Jane has lived out her commitment to promoting global understanding by the outstanding number of exchange students in year-long programs who have lived in her home. Without exaggeration, Jane and her family have hosted over 900 international visitors!
To quote one of the Hugh M. Jenkins Award nomination letters: "Jane is an exemplary volunteer within our professional organization and wherever her open heart and time and personal resources are needed. It matters not at all to Jane what formal group or casual cluster of friends are engaged in crossing cultures. Bringing people of diverse backgrounds together in the spirit of peace and respect is a life value of Jane's. She couldn't accept another breath without thinking of making those around her more comfortable as they seek to find a home in the world."
Jane was awarded NAFSA's 2005 Hugh M. Jenkins Award for Excellence in Community Programming.