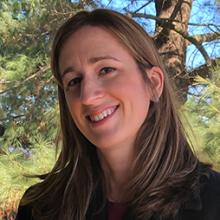 Janel Dumbre
SABIC
Communications Liaison, Region III
Janel Dumbre holds a doctoral degree in educational leadership from Lamar University. She has been a professional in the field of international education since 2004.
She is currently an academic advisor at SABIC's Scholarship Program in Houston, Texas. Prior to this, she worked at Rice University in the Office of International Students and Scholars and at the University of Houston-Clear Lake as the associate director of international admissions and advising. She has served as a DSO/PDSO for over 12 years.
Janel is a member of NAFSA's Trainer Corps. She has enjoyed being a lead trainer and co-trainer for several NAFSA CEP workshops in Region III. She is the communications liaison for NAFSA's Region III team and enjoys helping educators understand how to navigate F-1 advising. Janel has two children under the age of six, loves to travel, and loves sweet iced tea.