Image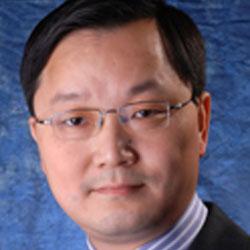 Jinliang Li
Professor, Department of Finance
Tsinghua-Chinese University of Hong Kong
Jinliang Li teaches finance and risk management courses to a number of programs, including Master of Finance, MBA, Tsinghua-Chinese University of Hong Kong MBA in Finance, Tsinghua-INSEAD Executive MBA, HKUST-NYU Stern Master in Global Finance, Stanford–Tsinghua MBA Exchange Program. He received a PhD in finance and the Doctoral Prize for best doctoral research of the year from Syracuse University, New York, in 2001. He received a bachelor degree in management information system and first-class scholarships from Tsinghua University in 1997. 
Jinliang's research interests include financial markets and risk management. He published prolifically in academic journals such as Journal of Business, Financial Analysts Journal, Journal of Futures Markets, and Economics Letters. He is a member of the editorial board of Financial Analysts Journal. He was an associate editor and guest editor of Journal of Entrepreneurial Finance & Business Ventures. 
As deputy secretary general at the National Supervisory Committee of Postgraduate Professional Degree Education in Business Administration, Jinliang serves for the development of business education in China. He also serves on the board of China Academic Degree and Graduate Education Society as a standing member. 
A CFA charter holder, Jinliang served on the Standards for Practice Council of CFA Institute. He was academic adviser to State Street Bank, Massachusetts, for one year. He was visiting scholar at U.S. Federal Reserve Bank of Boston for one summer. 
He taught at Northeastern University, Massachusetts, where he was named the Joseph G. Reisman Research Professor. He taught at Syracuse University.