Image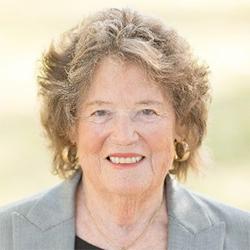 Joan Solaun
Institutional Relations
Academic Programs International
Joan Solaún was the Director of Programs in Latin America and the Caribbean for Academic Programs International in Austin, Texas.  She served as Director of Study Abroad at the University of Illinois in Urbana Champaign for twenty-three years.  Upon retirement from Illinois, Joan developed and directed the programs in Latin America and Spain at the Institute for Study Abroad at Butler University. Joan began sending students from Illinois to Cuba in 1999 and was instrumental in developing the successful API program in Cuba. A native of Philadelphia, Joan has lived, studied and worked in Havana, Bogotá, Paris, and Managua. She has a Ph.D. in Spanish (Latin American Literature) from the University of Illinois and a BA in Latin American Studies from the University of Pennsylvania.  She is also a co-founder of the Instituto San Joaquin de Flores, in Costa Rica.
Distinguished Contributions to the Field Awardee
Joan Solaún received the 2018 NAFSA International Education Award for Distinguished Contributions to the Field.